Passion for Justice
Arthur Karshmer: Dedicating a Lifetime to Computer Science and Humanitarian Service
Image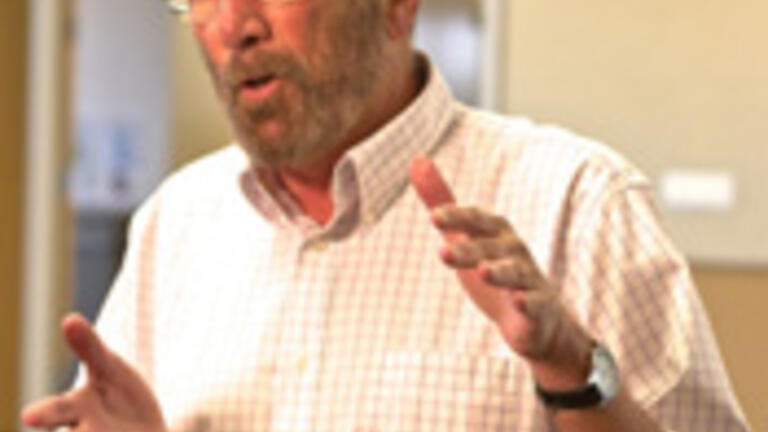 Dr. Arthur Karshmer has received two lifetime achievement awards this spring: the Fred Strache Award and the University of Massachusetts Amherst Outstanding Achievement Award. The Strache Award acknowledged his leadership in the field of disability and technology with an emphasis on continuing education, his work with students as an educator and mentor, while also remaining a leader in field through publications, presentations and research. He was hailed by the awarding body as truly embodying these attributes. The University of Massachusetts at Amherst awarded him the Computer Science Outstanding Achievement Award for his outstanding contributions to society.
Dr. Karshmer is the Chair of the Department of Analytics and Technology and has spent his career researching assistive technologies for senior citizens and individuals with special needs. He has written extensively on the topic of Ambient Assisted Living (AAL), a critical software application that enables those with specific needs to continue living in their preferred environment. His software demonstrates how technology can empower seniors, their family and caretakers.
Dr. Karshmer has also extensively researched how to help blind students and professionals master mathematics by using computer-based tools, which he develops with his research group. "I've always had a love of computing, of building things," said Dr. Karshmer, "but it was the social aspect that really changed my views of the business, the possibility of helping people." 
The two lifetime achievement awards come at an appropriate time because after thirty-five years of research and work in the fields of computer science and disability, Dr. Karshmer is retiring. Living and teaching in San Francisco has been a real privilege, said Dr. Karshmer. As someone in Computer Science it is great to be "so close to Silicon Valley," he said, "it is a completely unique area in the world."
Dr. Karshmer has traveled extensively in his life and has held positions at universities all around the world, including the Hebrew University of Jerusalem, the University of York in England, the University of Pisa in Italy and the University of Kaiserslautern in Germany, but he has a special fondness for the American road to success. "U.S. people and companies seem to appreciate the educational value of failure," he said. "Failure is a good thing here. I agree with that. Success comes from experience, and in reality most experience comes from failure."
If he had to say which skill will make graduating students the most competitive in their field, it would have to be "problem solving," said Dr. Karshmer, "which can only come from critical thinking." He believes a big danger of modern-day education is the silo effect, in which each course becomes its own silo and the students fail to see how they can link all the skills they learn throughout different courses. For successful critical thinking and problem solving, students need to combine their knowledge and skills from different fields, "and the more you know, the better," said Dr. Karshmer, "which has to do with wanting to learn instead of having to learn."
When asked what he will miss most about being at USF, Dr. Karshmer said "teaching." He will miss his students, and his fellow professors. "The USF faculty is very good," said Professor Karshmer, "the university has a strong interest in good teaching." Teaching at USF was the first time Dr. Karshmer had worked at a university that is not primarily a research institution. It was a good fit because "our basic ideals match," said Dr. Karshmer. "Get a good education, work hard, and give something back." He has always encouraged his students to explore and develop technologies and business that serve greater humanitarian purposes.
"I hope that my colleagues and I leave behind a firm foundation for the next generation of believers to stand on," he said, "to build a world that's accessible to everyone, regardless of their drawbacks or physical challenges."
His first order of business upon retiring will be to travel to the Netherlands in early June. Dr. Karshmer was invited to speak at a conference by the Royal Dutch Visio Centre of Expertise for Blind and Partially Sighted People, after which he and his wife will travel the Dutch canals by boat for a few weeks.