Diversity
Angela Davis to Speak About Racism and Higher Education
Activist and academic Angela Davis will speak to the USF community about racism in higher education on Feb. 16.
Davis, a former University of California, Santa Cruz professor who speaks regularly on issues of race relations and mass incarceration, is best known for her political activism in the 1960s and 1970s.
"We've been really active and vocal on campus, which ties into why we wanted to bring Angela Davis," says Sarah Toutant, president of the Black Student Union (BSU), which planned and organized the event as part of its annual Black Cultural Dinner. "We want USF students to know that black students are underrepresented and underestimated, but that small groups can pull off big events. We also want USF students to know that racism still exists — we do not live in a colorblind society."
Bringing well-known speakers to USF is one way of raising awareness and attracting a broad coalition of advocates and allies, says Toutant, who has helped triple the size of BSU student meetings in the past year.
Nationwide, race and higher education have been in the media spotlight following student protests last year concerning racism at the University of Missouri. Davis' speech is titled "The Ongoing Challenge of Racism in Higher Education in the Campus Arena."
Inviting National Figures to USF
BSU invites speakers each year for its Black Cultural Dinner. In the past five years, guests have included Bobby Seale, a founder of the Black Panther Party, and MC Lyte, the first solo woman rapper to release a full album.
Among the groups co-sponsoring this year's event with BSU are USF's College of Arts and Sciences, the Leo T. McCarthy Center for Public Service and the Common Good, and the Office of the President.
The event takes place at the McClaren Conference Center at 6 p.m. Due to space limitations, the event is only open to the USF community. 
Know someone with a powerful USF story? Let us know! usfnews@usfca.edu | Twitter @usfcanews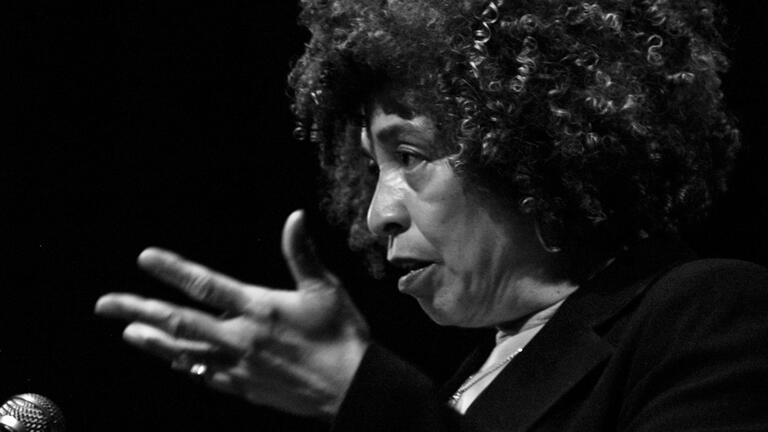 Angela Davis. Photo by Nick Wiebe.