Faculty & Staff Achievements
America's " business ethics guru" joins the USF School of Business Faculty
Image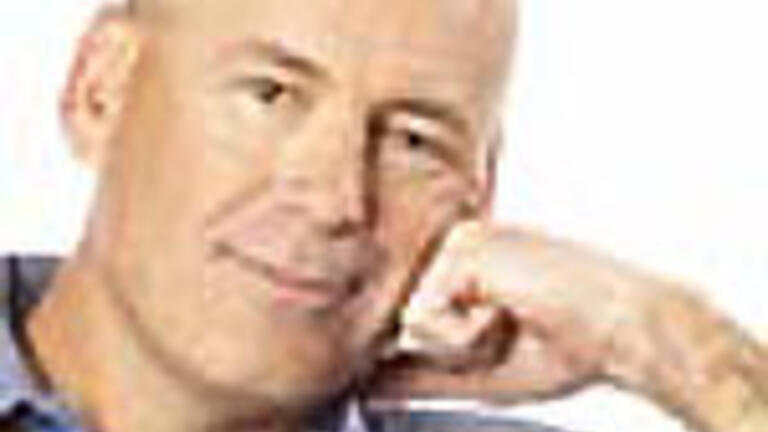 USF professor of theology and religious studies, David Batstone will join the faculty of the School of Business and Professional Studies as of June 1,2010.  He brings a wealth of teaching, research, writing and speaking experience.  Recently he has been invited by Manpower, Inc. to prepare a video series on social responsibility for their 400,000 client companies worldwide. In addition, he will speak to business leaders and business students in 80 cities around the world about social responsibility and labor issues under the sponsorship again of Manpower, Inc.
David Batstone is a professor of ethics at USF, where he has been on the faculty for 17 years.  His work has spanned economic development in Latin America, investing in China, a doctorate in religion, and the publication of important works in corporate ethics and social responsibility.  He is among the most widely cited members of USF's faculty, called "America's business ethics guru" by USA Today.  In addition, he regularly consults with CEOs and other leaders of major companies around the world.
Click to view a promotional video of Dr. Batstone's work.
Dr. Batstone will continue to teach undergraduates in a residential living / learning program called Erasmus, which brings together sophomores interested in justice issues.  He will also teach in our MBA for Executives Program where his approach to helping executives and others think about how they can live "whole" lives (not being one person at work, another at home) fits in very well with one of our program themes (Developing the whole person.)
Some key facts about David Batstone:
Dr. Batstone teaches the senior capstone course in ethics. He also serves as the co-professor of the Erasmus Program, a living-learning community that explores across a school year what justice means within the United States and globally.

He is widely published in both the academic and in the popular press. His seven books address ethical issues at the crossroads of politics, economy, and spirituality. His book Saving the Corporate Soul And (Who Knows?) Maybe Your Own won the Nautilus Award for "2004 Best Business Book." Due to his work in business ethics, USA (Today) Weekend called Batstone " one of the country's leading authorities on ethics in the business world."  His most recent book, Not For Sale addresses human trafficking and "wage slavery" in the global supply chain.

In 1997, Dr. Batstone was a member of the founding team that launched Business 2.0 magazine. The magazine burst on the national scene with the National Magazine Awards "Best New Magazine" in the USA. Time-Warner acquired the magazine in 2001.

For six years Batstone served as Executive Editor of Sojourners magazine, which Folio named in both 2003 and 2004 the "Best Religious/Spiritual Magazine" in the United States. In addition to his part in the leadership team, Batstone initiated and directs SojoMail, an online news and perspective that is delivered weekly to over 200,000 subscribers.

Batstone also serves at present as Senior Editor of a business magazine, Worthwhile. He writes a column for the print edition and puts out a weekly e-letter, the WAG, that gives commentary on business news through the same lens as Saving the Corporate Soul. He is the recipient of two national journalism awards and has contributed articles to New York Times, Chicago Tribune, San Francisco Chronicle, Wired and SPIN.

During the 1980s, David Batstone founded a non-governmental agency dedicated to economic development and human rights in Latin America.
Know someone with a powerful USF story? Let us know! usfnews@usfca.edu | Twitter @usfcanews