Alumni
2022 Alumni Love Stories
Part Two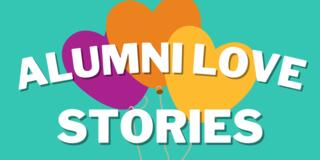 We asked our alumni to share their stories of how they met and fell in love at USF. Here is part two of a two-part series of how their love began, blossomed, and triumphed.
John Arras '67 and Elizabeth Emrey '66
John Arras and I met at the University of San Francisco in 1964. I was just recovering from being dumped by my high school boyfriend when I transferred as a junior to a formerly male-exclusive school. USF was finally joining the modern world by going coed, and I was selected as one of the first 27 guinea pigs for the integration.
On the first day of school, I gathered up my courage and strode into the overwhelmingly male existentialism class taught by Dr. Struckman. Sitting by the door, I saw a guy with short, light brown hair and deep blue eyes reading the San Mateo Times, my hometown newspaper. Without thinking, I blurted out, "Why are you reading that rag?" John looked up at me, smiled sheepishly, and defended himself, "I'm just looking at the baseball scores."
Image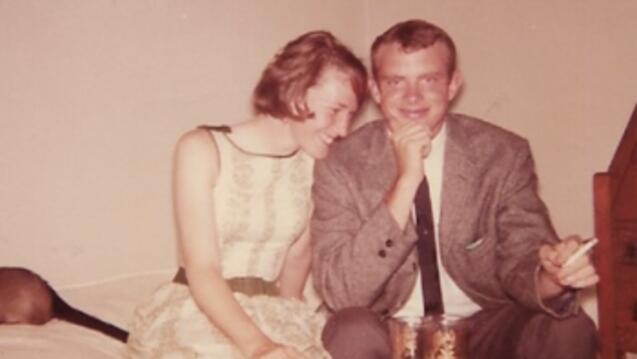 That caustic interchange began our friendship. After class, I followed my fellow classmates down to the Phelan Hall lounge, where we all drank vending machine coffee. By chance, John and I ended up sitting next to each other. He turned to me saying, "Whew, that was a load of work Struckman assigned us!"  
I couldn't help but stare at John's thin hands, which he waved like an orchestra conductor, punctuating his words. Thus began our weekly talks following our classes on Sartre, Camus, and Kierkegaard. Being philosophy majors, we would spend hours dissecting the difference between essence and existence. When we ran out of intellectual speak, we shared stories of our families and even our past weekend's dates just so we could keep talking. 
After seven months of coffee and conversation, John invited me to see a movie. At the end of the evening we walked along the deserted China Beach, we stopped to turn around, and John gently tipped up my chin and kissed me. "I love you," he said, "and I want to marry you." 
I pushed him away. "I don't think that I love you, and I'm definitely not planning on marrying anyone." John looked at me and whispered, "You will."
For the next two weeks, I was determined to discourage John. I wore the same plaid jumper and turtleneck sweater for a week. I didn't bathe or wash my hair and I tried to be rude. His reaction surprised and deflated me. "What I like about you is that you're not vain." The following weekend, I found myself complaining to God about John. Then I heard Him speak within my heart. "You love John Arras, you really do. You've just been hurt and it's hard to trust your feelings." I was stunned, but I knew God was right, and it's a waste of time to argue with the Lord, anyways.
On Monday, when I saw John, I pulled him aside and whispered, "I'm not sure, but I think I love you." He grabbed and kissed me right in front of that same vending machine in Phelan Hall, where we had our first conversation. Our friends, who were hanging out with us, smiled knowingly, expecting this to happen sooner or later. 
-Elizabeth Emrey
Ray Schmitt '73, MS '75, MPA '95 and Mary Eve Nelson '74
I was a 26-year-old U.S. Navy veteran starting my senior year at USF in 1972. That summer, I enrolled in Dr. Seiwald's organic chemistry class. That first day of class, I walked into the chem lab and found a place to work. As I settled in, I looked across the lab table and saw this beautiful young woman with the most dazzling smile.
Image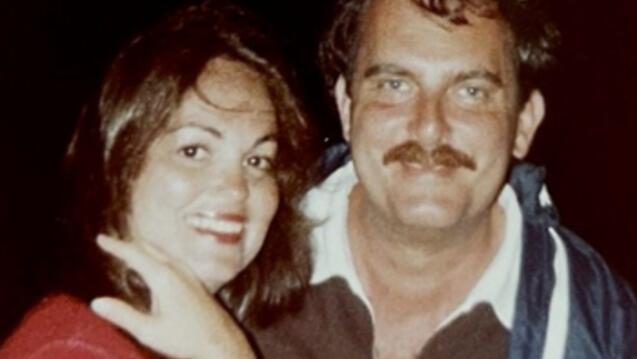 Mary Eve Nelson, or Eve as she was known to all her friends, had transferred up to USF from Santa Clara University the year before.
Clichés aside, when I saw her, I was thunderstruck! I instantly fell in love with her and I knew that this was the person I was destined to marry. We started dating in 1973 when I graduated and Eve was a senior. By then I was working on my Master's in biology at USF. Eve got her Bachelor's degree in 1974, and we were married by Fr. Tom Splain, S.J. in 1975. We still live in San Francisco, and 46 years, 3 children, and 11 grandchildren later, she is still just as beautiful with the most dazzling smile.
-Ray Schmitt
 Hervé Thevenet MBA '98 and Rachanee Royer-Thevenet MBA '98 
My husband and I met at USF in 1996 through the MBA graduate program. We actually met through a mutual friend, who was his roommate. We got married in 2000, and now have two teen kids. 
Image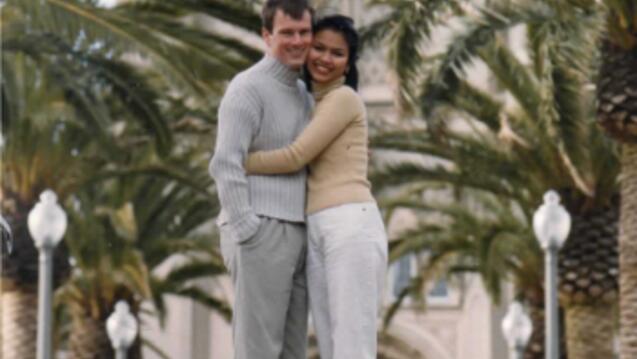 Hervé was an international student from France, who decided to study at USF due to its internationally renowned business program. As an international student, he became friends with other international students in the program, one of which was his Argentinian roommate, who happened to also be a classmate and friend of mine.
It was not until January 1997, after Christmas break, when I returned from the MBA International Study trip in Asia that we met. The evening after landing back in SF, my friend, who was from Brazil, called me to come over to her apartment, where she was having a little dinner party. I hopped over to her place (bags still unpacked), where she had several other international classmates enjoying a delicious meal, being cooked up by our Argentinian friend´s French roommate. He was a really good chef, and that's when Hervé and I were introduced. 
The funny thing is that we were never in class together, although we both had finance as our major. The scheduling never worked out even though we had the same coursework and professors, but we did find time to study together.

We took our engagement pictures on Lone Mountain in 1999. Even though we had already graduated from USF, we wanted to commemorate our engagement within the USF environment as a permanent record of our story. We fondly remember USF and just visited this past summer with our kids, who love the USF campus. 
We currently reside in Madrid Spain, where we operate HT Localization, an international translation and localization agency, and have been living here for almost 15 years.

I hope our story inspires others. 
- Rachanee Royer-Thevenet
Ann O'Flaherty '71 and Patrick (Rick) O'Flaherty '71 
Rick (Patrick) and I met on a double blind date early my sophomore year in the fall of 1968. Rick was a graduate of the California Maritime Academy and employed by United Fruit Company as a deck officer. Using his accrued vacation, he was able to enroll in USF's business school for one semester. We enjoyed each other's company on the following dates, leading Rick to invite me to Thanksgiving dinner with his older brother's family. When we arrived, their three darling little girls came running to ask if I were going to marry their Uncle Rick. However, Rick returned back to sailing in January 1969. We corresponded by mail with occasional long-distance phone calls, some via radio.
Image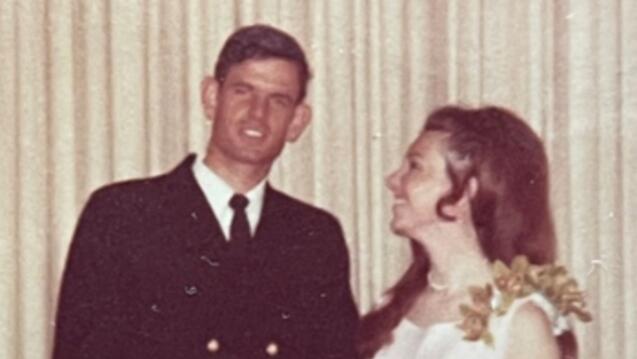 In late March, Rick came to San Francisco for a friend's wedding and surprised me in the cafeteria. Not too long after Rick surprised me again by asking me to marry him. I had to search my heart and emotions. It took me four days to give him my "yes" and on March 27th I gave him my commitment to forever. Early in April, I invited friends to Hayes-Healy and announced our engagement. We were married in El Paso, Texas on December 27th, 1969. Rick and I then attended USF together, both graduating in May 1971.
Since graduation, our life has been interesting, exciting, and enjoyable; living and working in several states before work took us to Indonesia for five years and Saudi Arabia for 16. I retired from nursing in 2004 and enjoy our three children and three grandchildren. Rick has flunked retirement twice and continues working as an insurance consultant to a Hawaiian company from our home in Arizona. 
- Ann O'Flaherty
Thank you to our alumni for sharing their stories with us. Read more alumni stories »