2010 Law Alumna of the Year Wins Award for Increasing Judicial Access
State Court of Appeals Justice Maria P. Rivera '74 is the 2011 Benjamin Aranda III Access to Justice Award-winner.
Image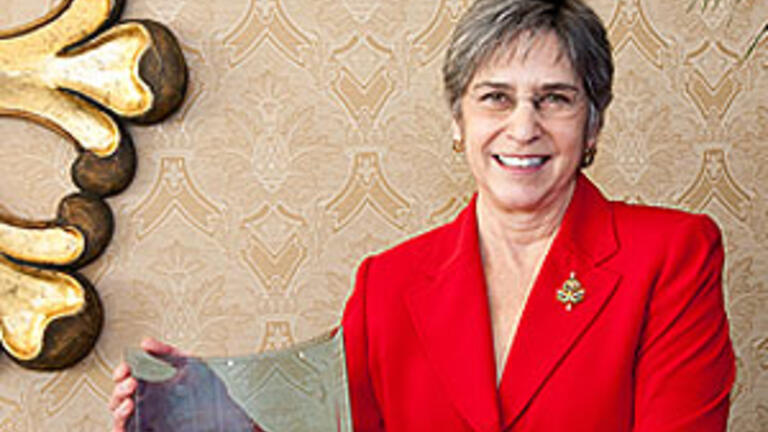 The Aranda Award honors a California trial judge or appellate justice whose activities demonstrate a long-term commitment to improving access to the judicial system. Rivera, a justice of the First District Court of Appeal in San Francisco, was recognized for her efforts to encourage attorneys to serve as pro bono counsels for indigents, to create programs that help individuals who cannot obtain counsel, and to cooperate with local bar associations to develop legal aid programs.
"All of those who have had the opportunity to work with Justice Rivera know the passion and intensity she brings to this work, and the effectiveness with which she brings ideas to fulfillment," said 2010 Aranda Award recipient Justice Laurie D. Zelon in a jointly released statement with San Francisco attorney Richard W. Odgers earlier this year. 
"(She is) a great justice who works tirelessly for the common good, which she would far prefer to celebrate than any individual honor she might achieve," Jeffrey Brand, University of San Francisco School of Law dean, said of Rivera.
In 1978, Rivera left private practice and served for three years as a deputy district attorney in San Francisco and later as an assistant U.S. attorney. She returned to private practice in 1981, where she assisted indigent clients through her work with the state bar and the community. Rivera was elected to the Contra Costa County Superior Court in 1996 and was appointed to her current position by Gov. Gray Davis in 2002.
The USF School of Law Alumna of the Year in 2010, Rivera has served on the State Bar of California Legal Services Trust Fund Commission, chairing its partnership grants committee. Since 2006, she has served as a member of the Judicial Council's Access and Fairness Advisory Committee. From 2003 to 2010, she served on the Advisory Board of the Legal Services Coordinating Committee. Rivera served on numerous other legal boards and committees, in addition. She is a mentor with the Judicial Mentorship Program for the Bar Association of San Francisco, the Alameda County Bar Association, and the Diversity Section of the Contra Costa Bar Association.
Rivera is the winner of many awards, including the Trial Judge of the Year award from the Alameda-Contra Costa Trial Lawyers Association in 2001 and the Pro Bono Judge of the Year award from the Contra Costa County Bar Association in 1999.