University of San Francisco Launches Online Master of Public Administration
Image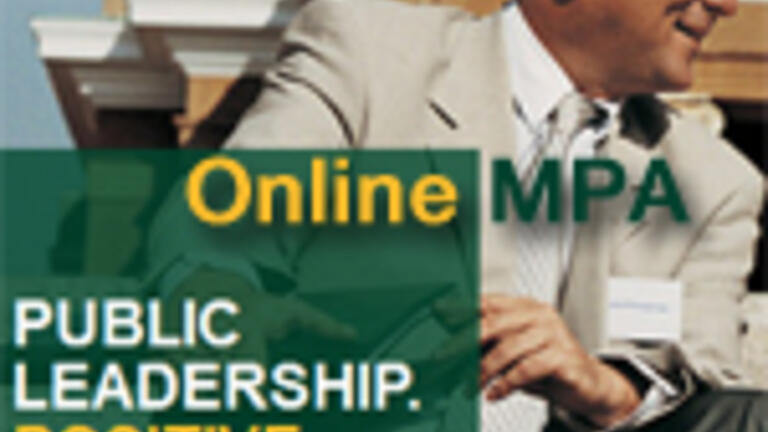 The University of San Francisco's Master of Public Administration (MPA) is now being offered as an online program, in addition to the face-to-face program, which has been offered since 1978. Adapted from its campus counterpart, this new online public administration program is now accepting applications for the Fall 2012 semester.
The online public administration program focuses on the knowledge and skills professional public administrators will need to effectively lead interactions between the public, private, and nonprofit sectors and accomplish workable solutions for the common good. Students will learn to apply management theory, develop their managerial skills, deepen their understanding of ethical practices in the public sector, and build their competencies planning, organizing, staffing, and evaluating the work of public agencies.
Designed as a flexible online educational solution for government, nonprofit, and health care professionals, the Master of Public Administration program supports students in the development of leadership and management skills while allowing students to remain active and advance in their current careers. The MPA curriculum consists of 13 courses and concludes with a capstone and targeted case analysis. The 39 credit hour program can be completed in as few as 24 months and features convenient start times during the fall, spring and summer terms.
For more information about the curriculum, the program requirements or the University of San Francisco's online Master of Public Administration program go to onlinempa.usfca.edu or contact an enrollment representative at 1-866-665-4178.