Silicon Valley Venture Capital Research Symposium
Image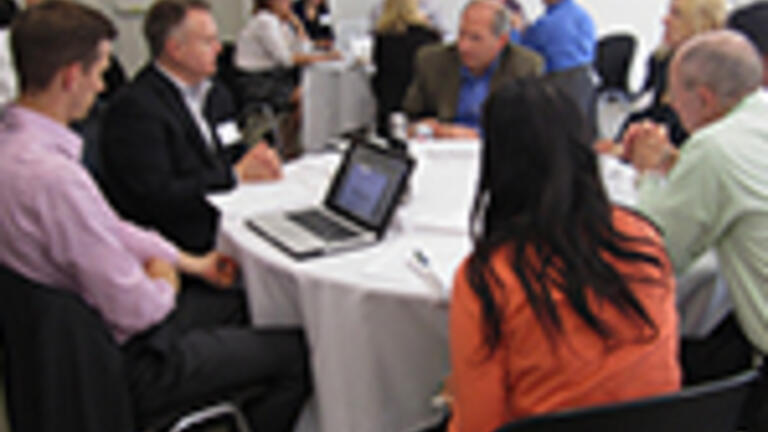 The Silicon Valley Venture Capital Research Symposium was held at Fromm Hall on April 3, 2013. It brought together Bay Area venture capitalists, attorneys, and USF faculty, staff, and MBA students in a joint research endeavor. The agenda featured scholarly and professional presentations, as well as working group discussions. "The main intent of the research symposium was to develop more relevant research questions in venture capital by co-creating them with professional venture capitalists," said Professor Mark Cannice, the symposium's founder. "This process began with a presentation of existing scholarly literature in venture capital and receiving feedback on it, and then working in small groups of VCs, attorneys, faculty, staff, and MBA students to generate more relevant topics." 

The USF researchers were joined in their efforts by venture capitalists from Onset Ventures, Nth Power, Jafco Ventures, Garage Technology Ventures, invencor, Wavepoint Ventures, Geneva Venture Management, Birchmere Ventures, and Eastlake Ventures, and attorneys from Greenberg Traurig.

"The Venture Capital Symposium gave me a deeper understanding of the challenges that VCs are facing," said Goodarz Goodarzi, an MBA student participant in the symposium. "I also came to realize the potential impact that the collaboration between VCs and academic researchers can have on addressing these challenges."  Dr. Cannice agreed with this sentiment. "We believe that the generation of more relevant research topics that are developed with industry professionals will provide value to the venture capital profession," he said, "as well as insightful scholarship for the field."