San Francisco Business Times - Ask the Dean
Image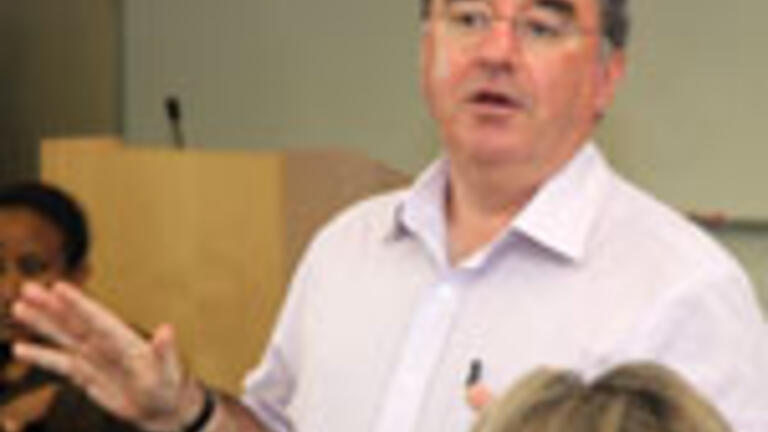 The San Francisco Business Times sought to get a sense of how business schools in the Bay Area are evolving as the local tech economy booms. Hannah Albarazi spoke with five Bay Area business school deans to learn how they hope to reshape their institutions in the coming years.
Below Dean Michael Webber speaks about the School of Management:
Michael Webber
School: University of San Francisco School of Business.
How long as dean: 1 year as interim dean, 1 month as dean.
Big Goal: We're moving the graduate school to our new location at 101 Howard St. The university purchased the old Folger's factory and we hope to be teaching as early as June 25. It takes us into the heart of San Francisco and the heart of the financial and business community. Students can take classes with us at their convenience. It allows us to make connections with the business community and facilitate career services and internship opportunities. We're also beginning to develop new programs, a few more one-year masters programs in particular, financial analysis, investor relations and risk management, and in the fall a new program in analytics.
In the next few years we hope to develop programs to help working professionals in very focused areas of business. We want to provide deeper learning in very specific areas in addition to the broader business programs. We are hoping to begin to learn to look at the needs of the adult learner in the region.
We have resources and have been hiring new faculty in entrepreneurship and are looking to develop accounting and analytics.
We run the Masters in Global Entrepreneurial Management in conjunction with IQS in Barcelona and Fu-Jen in Taipei. In the fall, students are in Barcelona; and in the spring, they are in Taipei; and then in the summer, they are in San Francisco. They learn about business in three different cultures and in three different languages. We think students studying together in different places has been a powerful model. They can learn skills they use in business and hopefully they can learn to give back. We want to provide an ethics-based business school.
The San Francisco Bay Area is one of the most competitive areas for business education, especially with the emerging for-profit and online educators. We need to be able to raise money for scholarships and fellowships. That's no easy task. We're concerned about providing quality education while holding down costs and fees to make it affordable. We recognize how expensive a business education can be and are searching for ways to help students.
To read the full article go here:
http://www.bizjournals.com/sanfrancisco/print-edition/2012/06/08/ask-the-dean-what-will-your-program.html