Professor Yang Organizes Conference in Armenia
Image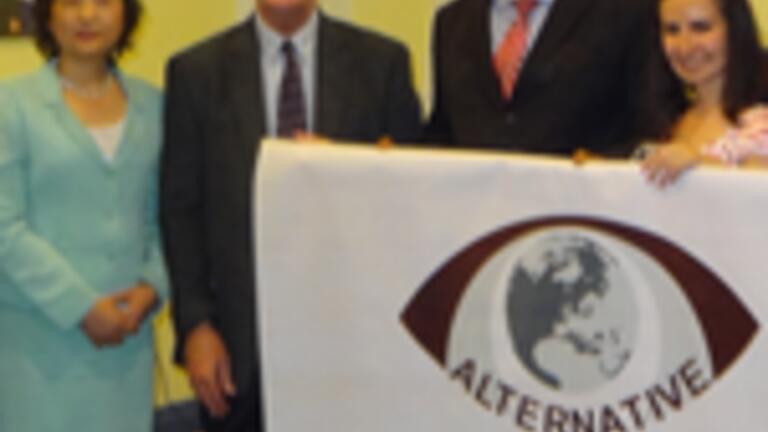 In July, Dr. Xiaohua Yang co-chaired a conference in Yerevan, Armenia on Armenia's ongoing economic challenges and the role China's Foreign Direct Investments (FDI) play in Armenia and other countries.
The delegates at the conference were invited by the Armenian government, through the Alternative Research Center for Education, Policy Research, and Economic Analysis. Dr. Tatoul Manasserian co-chaired the conference with Dr. Yang. He is a former Armenian Parliament member and a well-known economic advisor to Armenia's leaders, and he founded and directs the research center. The conference's audience consisted of government officials, business leaders, and university faculty and administration. 
Armenia's ongoing economic challenges are the result of various difficulties in its recent history, most notably the dissolution of the Soviet Union, the closing of the border with Turkey in the aftermath of the Azerbaijan conflict, and the devastating 1988 earthquake. As a result of the earthquake, Armenia lost its manufacturing capacity and has had a long road of recovery since. Today the country's economy relies heavily on export of agricultural products and electricity, and a small but growing tourism industry. The recovery from the earthquake is largely complete, but the closed borders for this land-locked country, especially the border with Turkey, remain a significant issue.
As part of the conference, the delegation made suggestions for economic improvement to the Armenian officials. Dr. Yang stated that Armenia's natural resources make it favorable for developing ecotourism. "Armenia produces organic foods and this can attract tourists from the entire world," she said. She added that Armenia has rich intellectual potential but limited resources and capital. For this reason, Chinese investments could spur development of infrastructure and industry within Armenia, as well as job creation. Dr. Yang continued with the suggestion that if Armenia were to strengthen its existing trade and investment ties with China, it could become a mediator for neighboring countries and a representative for the entire Caucasus region in terms of establishing its relationships with foreign investors.
The conference and the publication of its special issue proceedings were dedicated to Professor Marilyn Taylor, of the University of Missouri, for her life-long leadership in global education. She was honored by Armenian officials as a "friend of Armenia." "I am impressed with the resilience of the Armenian nation," said Dr. Taylor. She said that the resilience of the Armenian people is a virtue that has gotten them through many setbacks in their history and will help them through current economic challenges as well.