Professor Karshmer Receives UMASS Amherst Award
Image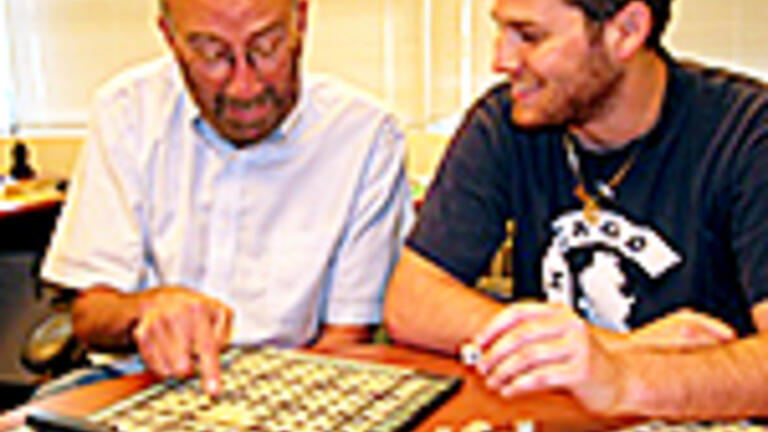 Professor Arthur Karshmer has been awarded the University of Massachusetts Amherst Computer Science Outstanding Achievement and Advocacy (Amherst OAA) Award. This recognition was bestowed upon Professor Karshmer in the category of Outstanding Contributions to Society for his work with assistive technologies for senior citizens, the blind and other people with special needs.
The University of Massachusetts Amherst OAA Award program aims to recognize the outstanding accomplishments of graduates of the School of Computer Science degree programs. Dr. Karshmer received his Master of Science degree from Amherst in 1974 and his PhD in 1978. "It's such a big institution," he said, "I'm honored they chose me. There are so many people they could have awarded instead."
Dr. Karshmer has dedicated much of his career to researching how to help blind students and professionals master mathematics by using computer-based tools, which he developed with his research group. Two of his most successful tools are the Math Genie, developed to help perform advanced blind mathematics, and the Auto Mathic Blocks System, which enables very young blind students to use their sense of touch to learn the fundamentals of arithmetic through basic algebra.
Dr. Karshmer's achievements have previously been recognized by institutions such as the Royal Dutch Visio Centre of Expertise for Blind and Partially Sighted People. Most recently, he was awarded the Strache Leadership Award at the Annual International Technology and Persons with Disabilities Conference in San Diego earlier this year. Regarding this latest acknowledgement by his alma mater, The University of Massachusetts Amherst, Dr. Karshmer said "it was a surprising honor. I'm excited about it."
A full list of this year's Amherst OAA Award recipients can be found here.