Passion for Justice
MSFA Students advance to final round!
Image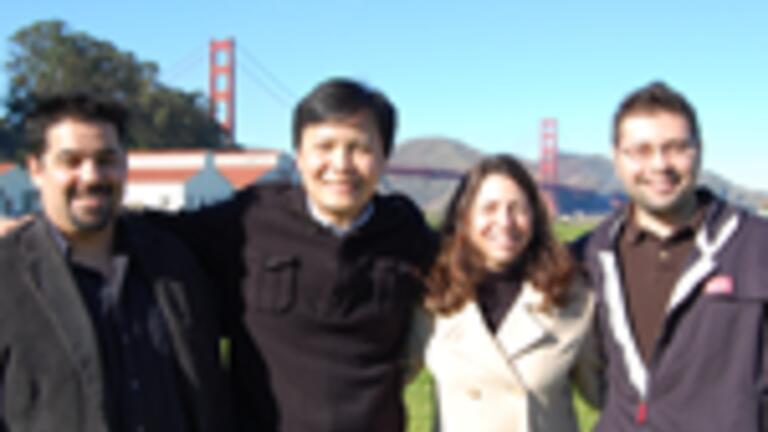 Congratulations to the team of four ambitious USF graduate students, who have been selected to participate in the final round of the inaugural Wall St. Training Valuation Case Competition!
The four Professional MSFA students, David Howie, (CFO at CLA Realty), Albert Yu (Finance Manager at R/GA's Regional Office), Lori Raineri (President of Government Financial Strategies, Inc.), and Luis Alvarado (Registered Client Associate at Wells Fargo Bank) chose the company Pulte Homes, one of the world's largest homebuilders, as their subject for the competition. Knowing they had a particular advantage due to David's extensive knowledge and experience in the real estate arena, the team has competed and advanced in two rounds against many others globally.  In the Final Round they will be competing against teams from Rutgers, Princeton and Tulane. 
In the First Round the team compiled a report on an overview of Pulte Homes, setting the foundation for their continued research in Rounds 2 and 3. Their data on the company's value and whether it was recommended to buy or sell the company was impressive enough to earn one of 12 out of 22 Round 2 spots. Once they had reached this exciting juncture, the team continued their project by focusing on the drivers of growth. Since Pulte had an earnings announcement between Rounds 1 and 2, it forced the team to reevaluate their recommendations and eventually they ended up changing their original recommendation. Their methods relied upon regression models they learned in their Econometrics class. With these skills, the team was then one of four left standing for Round 3. They will fly to New York City to compete on February 2nd.  In front of a panel of judges, they will propose two targets for Pulte to acquire, as well as suggest traditional and innovative companies who could benefit from acquiring Pulte. 
The students stated that the training that they received in their MSFA program – including their Equity Valuation, Macroeconomics, Advanced Financial Statement Analysis, Corporate Finance, and Econometrics courses – gave them the skills they needed in order to advance in this competition, and would like to thank the program and their professors for giving them the foundation they need to perform well in the competition. Best of luck in Round 3, David, Albert, Lori, and Luis!