Meet This Year's Dean's Honor Awards Recipients
Image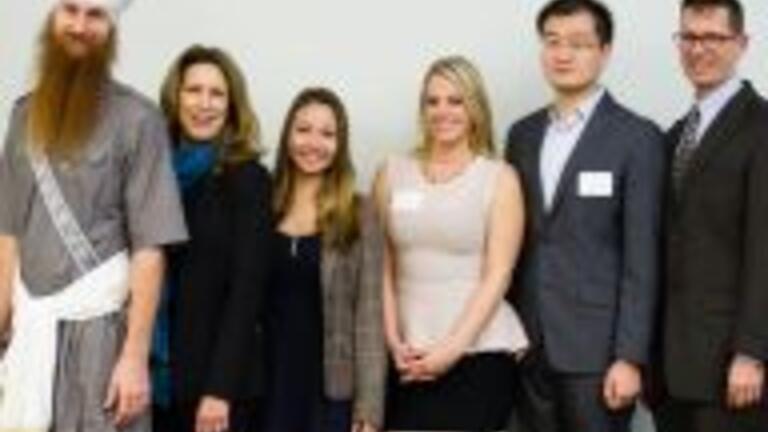 The University of San Francisco School of Management held its semi-annual awards ceremony to recognize students who have distinguished themselves in scholarship and service embodying USF's mission and values.
Awards
Dean's Medal of Excellence: A medal and gift from the School of Management to the graduating students who have best exemplified in academic accomplishments, extracurricular work, and personal life, the values of USF in its mission and goals.
A.A. Berti Undergraduate Award: An inscribed desk set, the gift of A. Russell Berti, BA'26, JD'28, LLM'29, in memory of his father, Agustin B. Berti, to the graduating senior of the McLaren School of Management who has earned the highest record of scholarship.
Dean's Service Award: A plaque and gift given to a graduating candidate in the McLaren School of Management who has demonstrated superior academic performance and outstanding service to the School and University student life.
Recipients
Linda Marie Nellis, BSM '14, Dean's Medal of Excellence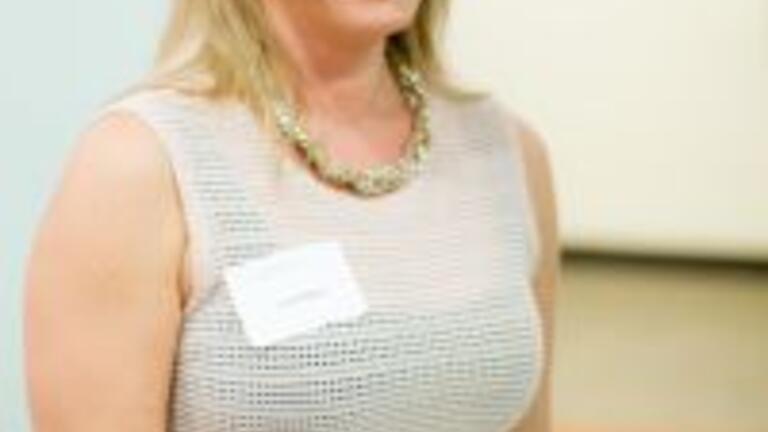 Linda Marie Nellis studied Business Management with an emphasis in Information Science at the San Jose campus. She started her undergraduate career at UC Santa Barbara, attended University of Colorado at Denver for three years, and moved back home to support her family for a time period. "I am so grateful to have found USF. For a while, I was frustrated because I wasn't sure if I was ever going to accomplish my dream of getting a degree," she said, " USF offered night classes, it fit into my schedule and coming from Presentation, an all girls Catholic high school in San Jose, it was nice to return to that close knit community that cared and shared similar values with me."
During her time at USF, Nellis not only maintained excellent grades, but also worked full time at the People in Operations Manager at Cluster HQ, a container management startup company based in San Jose. With this hectic schedule, the support from her classmates and professors pushed her to succeed.
"The one thing I observed being a part of this community was just how everyone is willing to help you," Nellis said. Initially, Nellis felt uncertain about applying to the Dean's Medal of Excellence,yet her writing instructor, Ben Johnson, encouraged her to apply all the same. "He always pushed me to do better in class and I really appreciated his dedication to help me."
After all the exams and readings, Nellis discovered the power of perseverance and not being afraid to ask for help. The most influential lesson Nellis learned was to never give up and ask for help when needed. "This is a community of people who refuse to see you fail," Nellis said. "If you don't understand the material, just reach out to your professors and classmates. Everyone wants to see you succeed. Don't give up."
Yi Dong, MSFA '14, Dean's Medal of Excellence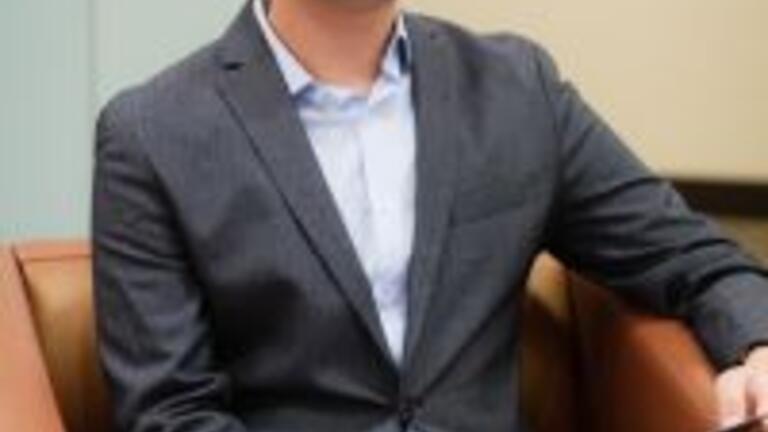 Yi Dong, originally from Northwestern China, moved to the United States to attend the University of San Francisco to pursue a Masters of Science in Finance Analysis. Dong studied Sociology at Jiangnan University in China, but quickly realized his true passion rested in another field.
"Even though I studied Sociology, I realized I really liked finance and decided to shift careers." Dong said. "The United States has one of the most advanced markets that studying here was the perfect place to develop my practical and theoretical skills."
Before coming to USF, Dong also spent a year in England and quickly observed a different pace of life in America. "Life here is so fast paced. Sometimes people struggle to balance their work life and their life at home." Acclimating not only to a new school, but also a new culture proved to be challenging for Dong, yet he quickly overcame this obstacle by keeping a strict schedule. "This program is challenging," Dong said, " especially for someone like me who doesn't have a background in finance. To ensure I understood everything, I spent more time on my lessons and made plans before I went to sleep. Being organized is not easy. But once you make it, you will manage your time much more efficiently."
As a result of his academic excellence, Dong tutored his fellow MSFA classmates and enjoyed guiding students through their work. The one piece of advice he would give to other students would be to make plans. "Most of the students in this program feel tense because it is such a fast paced program. My advice is to try to be organized all the time. Always make plans and follow schedules," Dong said.
Dong wishes to work as a financial analyst, and ultimately hold a position in corporate management.
Dharam Singh Khalsa, BSBA '14, Dean's Medal of Excellence and A.A. Berti Award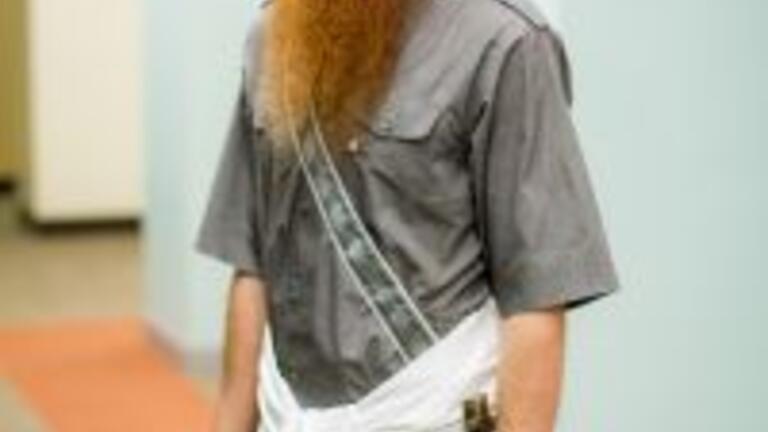 Dharam Singh Khalsa majored in Entrepreneurship. He has always possessed a certain eagerness to turn an idea into a program that leaves a positive impact on others.
"The creativity, that rush of adrenaline and the chance to work on innovative projects, even late at night, really pushed me to study Entrepreneurship," Khalsa said. "I want to make an impact."
Before attending USF, Khalsa worked in various cities and positions, from a non-profit administrative assistant to a tax accountant. When Khalsa worked as an Operations Manager in Bayview, he witnessed the deteriorating relationship between the owner and a fellow employee at work. This event pushed Khalsa to think more critically about business management. "If I knew enough business theory, I would have had the tools to remedy that situation. That's when I realized that I wanted to go back to school," Khalsa said. "I knew I could make an impact to help small businesses."
Once Khalsa arrived on the USF campus, he wanted to be as involved as possible at this school that so perfectly aligned with his personal mission to help others. He worked as a research assistant for Professor Monika Hudson and was the TA for Business 204 for the summer and fall terms in 2013. He is the founding member of the Entrepreneurship Club and Phi Delta Theta, where he helped organize events and meetings. "Getting involved on campus was one of the most valuable experiences here. I think all students should find events, go to the ones that sound most interesting and see if they enjoy it. I hope students will find a club or organization that feels like home, as I did."
While Khalsa is sad to leave, he looks forward to embarking on the next step on his journey to one day work as a managing consultant for a small business. Today, he is happy to have his wife and family to support him.
Amanda Carole Bush, BSBA '14 - Dean's Service Award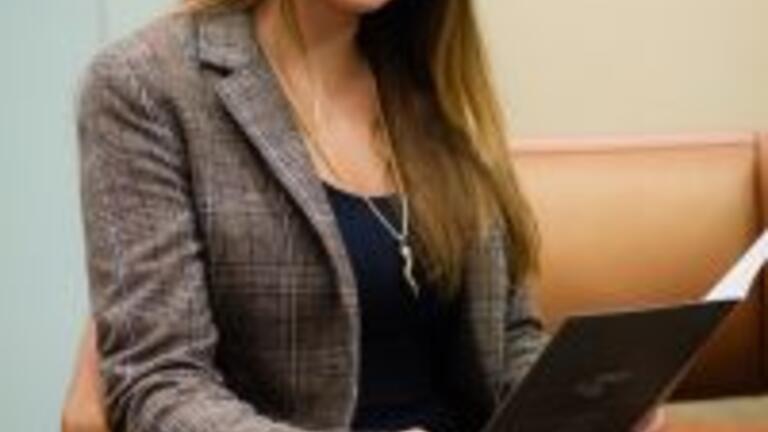 Amanda Carole Bush is from Elk Grove, California, and the first person in her family to graduate from college. She majored in Hospitality Management and completed a minor in History. During her years at USF, she worked extensively with the Club Managers Association of America (CMAA). USF's CMAA chapter is an on-campus organization dedicated to the ongoing education of hospitality students. She dedicated most of her time at USF to raising funds for CMAA, and planning events such as panel discussions, educational conferences, and private club tours for students interested in the private club industry, such as country clubs, athletics and sports clubs. For her efforts, she has been awarded the Dean's Service Award. "This award is an honor to me," she said. "It recognizes my efforts to mentor other students, and to help connect them with contacts in the industry. I hope to continue to serve as an alumna liaison to USF students and the professional workforce after graduation."
"I am very passionate about CMAA because it has connected me to professional mentors within the hospitality industry, as well as organizations in the community," Amanda said. During her time as club president, USF's student chapter was selected to represent all U.S. student chapters at the organization's World Conference and Exposition. Amanda believes USF's students to be among the most qualified and professional job candidates in the industry and she is dedicated to showing the community this.
After graduation, Amanda will continue her education in the field of Hospitality Management. She is currently enrolled in a program to become a certified California Wine Appellation Specialist, which includes official sommelier certification. The program will blend her knowledge of the historical importance of California wines with her experience in beverage management, as well as her passion for wine and hospitality.
Brian Scott Guidry, BSM '14 - Dean's Service Award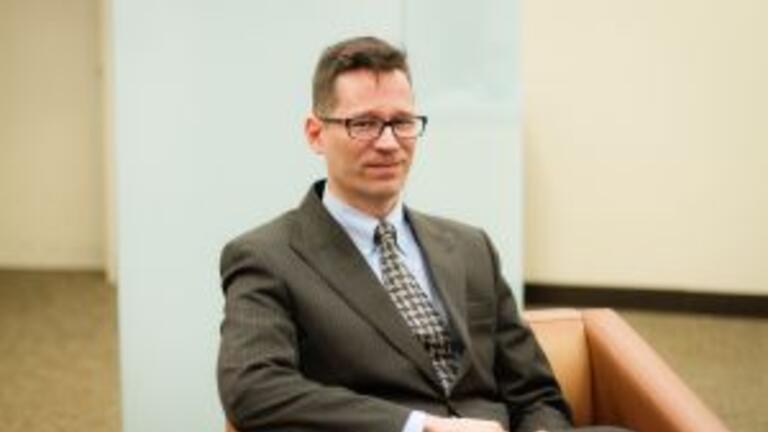 Brian Scott Guidry majored in Public and Nonprofit Administration and is the recipient of the Dean's Service Award. "I try to give back as much as I can," Brian said. "I don't think I've given back all I can yet, but I know that this is my one shot to get things going." Brian was nominated for the Service Award by other students. "That really means a lot," he said. "It's validation that the things I've done to try to help our cohort and the school have made an impression."
Brian is from Lake Charles, Louisiana, and before moving to California to pursue paralegal studies he was an event manager for ten years in Houston, Texas, and he enjoyed a short stint in culinary school in Austin. "I make the best gumbo this side of Louisiana," he said. "I'm a Cajun, and that's my thing. At my last Gumbo Fest I fed 65 guests."
In 2008, Brian graduated with honors from San Francisco State University's Paralegal Studies program, and he has worked in commercial real estate since. This is his third year at Wells Fargo, where he works with council on housing matters. "Wells Fargo has been a great outlet for all my volunteering work," Brian said. "My biggest passion is affordable housing. I co-chaired the Program and Development Committee of the diversity internship program to oversee the first year law interns." Brian is also very active with the PRIDE team member network at Wells Fargo, and is a trained and certified LGBT ally for transgender people in the workplace. "I just don't see how you can have a just society without involving all of its members equally," he said. "And I think if you're in a position to help, you should. We can move mountains, as the saying goes, it just takes more than one person to do it."
Brian is very optimistic about where the future is going to take him. One of his USF professors, Dr. Richard Greggory Johnson III, has asked him to co-research and write a book chapter on LGBT rights in China with him, and Brian was thrilled to accept.
Lyudmyla Berdnyk - Valedictorian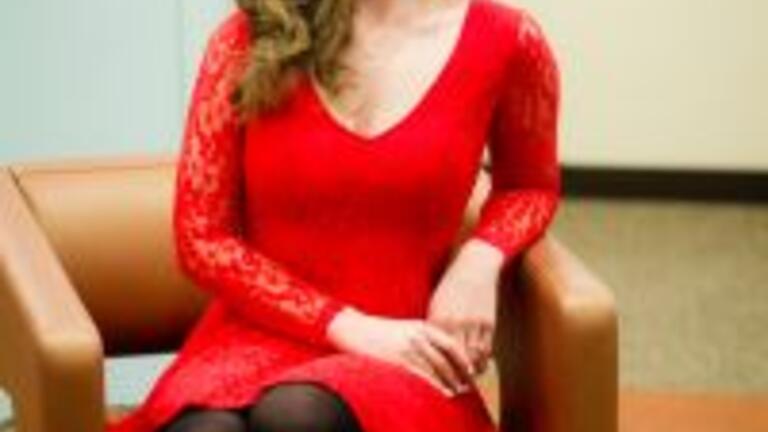 Lyudmyla "Luda" Berdnyk is the class valedictorian. She majored in Marketing and minored in Advertising. While maintaining top grades, she completed a Teaching Assistantship in Consumer Behavior and a Teaching Assistantship in International Marketing. We asked her how much coffee she had to drink to do all of these things, and do them so well. "Actually, I hate coffee," she said, laughing. "But I'm the only child of two Eastern European immigrants, and that ought to do it."
Luda and her parents moved to the U.S. from Ukraine when she was five years old, and she credits her parents with giving her a solid foundation. "My parents are both very hard workers," she said. "They instilled their work ethic and values in me, and have been of great support to me my whole life."
If Luda had to give advice to students who want to work hard, maintain good grades, and work on their resumes, she said, "Pick a major that's fun, in a field you're genuinely interested in. It makes learning and listening to the professors and other experts fun, and it won't feel like a chore that way. And don't make studying too hard on yourself either, don't study for four hours with no breaks or crazy things like that." Moreover, she hopes that other students understand there are different kinds of learners, and embrace their learning strengths. Luda herself is a visual learner and likes to use visual techniques, such as using different colored highlighters and pens, to help her remember things. "Marketing was a great major," she said, "because as a visual learner, it didn't require a lot of numbers-based work or data analysis, nor a lot of language-based credits such as essays. Marketing is a very visual field, and I found that engaging. I learned how to become a better public speaker because of all the presentations."
In true Bay Area fashion, Lyudmyla currently works for a start-up that puts out an application called Vive. She hopes to work in marketing for a few more years, but in time she hopes to freelance rather than work for one company. The ultimate goal is for her and her husband, who is also Ukrainian, to work while traveling. "I want to see the world," she said. "That is, more of the world than I've seen so far." Her biggest passions are travel, tourism, different cultures and cooking. "Japan is at the top of the destination-list, currently," she said. "I am fascinated by their culture, and I love Japanese food. But I also want to do a cross-Europe trip and see Spain, France, Luxembourg, Croatia, and other countries."
Barbara A. Smith, BSM '14 - Commencement Speaker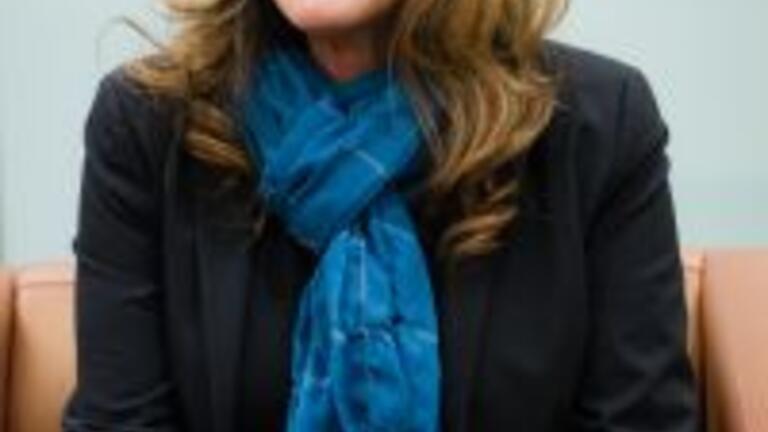 Barbara was selected as the commencement speaker at the December 2014 graduation ceremony. "I think they chose my commencement speech because the selection committee could tell that I sincerely loved my experience at USF," Barbara said. The selection process for commencement speaker is thorough and exhaustive; high-achieving students are invited to apply and write a commencement speech, and the best speeches are auditioned in front of a committee, on-stage in the St. Ignatius church, for the full effect. The best speaker is selected based on both quality of content and presentation.
"I am so grateful to have had some really amazing professors," Barbara said. "I tried to be like a sponge, soaking up all their wisdom. Also, because of our cohort system I was with the same students for two years, and it was such an amazing experience to watch myself and my classmates transform into happier and more confident individuals."
Before coming to USF, Barbara received her diploma in computer programming from Parks Technical College in Colorado, and enjoyed a career as a project manager in the I.T. sector. Now, she is a self-employed consultant in the financial sector. She believes the BSM classes she has taken have already helped her become a better consultant and project manager. "Among other things, I am more aware of the importance of good communication in an organization, and I have much more self-awareness," she said.
Eventually, Barbara wants to go back to school for an advanced degree, but in the meantime she wants to keep giving back to humanity. "I feel that I've received so much, and I'd like to give back," she said. "I have a great interest in helping women overcome the obstacles they face in their professional and personal lives, probably because I've had to overcome so many. I grew up with a very poor self-image, and I didn't become strong, confident or independent until I met a mentor who showed me how. I'd like to start up my Women, Own Your Power! workshops again."
Barbara's workshops are geared toward career-oriented women, helping them increase their self-confidence in the workplace as well as in their personal lives. "Over the course of my career, what I've seen in the workplace has been very disheartening in terms of how women are still treated," she said. "It's usually very subtle and they are sometimes not even aware that they are being repressed in corporate culture. Women tend to contribute less in meetings than their male colleagues, they don't take as many risks, and their good ideas go unshared. This correlates heavily with low self-esteem and confidence, which is something we can work on. One woman that I mentored actually thought of herself as weak. Truthfully, she was a very intelligent woman and a major contributor in the workplace, but she had a poor self-image. I worked with her on her confidence, and helped her ask for a raise, since she was making a third less than anyone else on the project. I was thrilled to see her life change and improve."