Equipped to Lead and Succeed
MBA Team Delivers Strong Performance at Venture Capital Competition
Image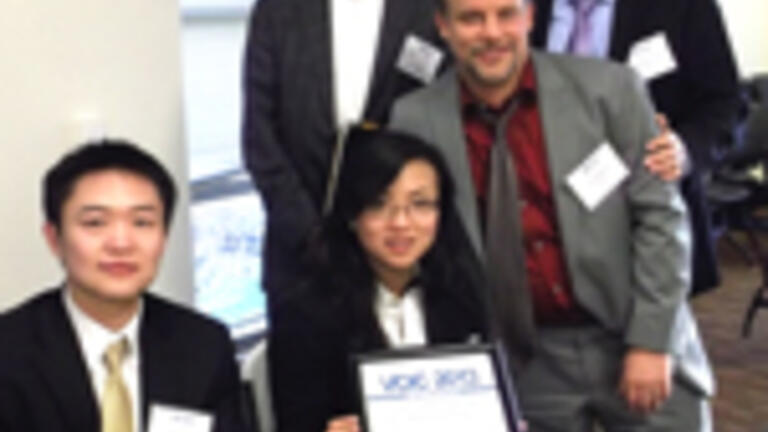 USF's team of five MBA students gave a strong performance at the International Venture Capital Investment Competition (VCIC) Silicon Valley Regional Event on February 15 at Santa Clara University. The VCIC, organized by the University of North Carolina, is essentially a reverse business plan competition where MBA student teams from more than 50 leading universities take on the role of venture capitalists and evaluate actual entrepreneurial ventures, conducting due diligence on the venture, constructing a term sheet for investment, and negotiating the terms with the entrepreneurs seeking investment, all while being evaluated by professional venture investors.
Our USF MBA team of Goodarz Goodarzi, Elizabeth Lee, Hansen Hu, Todd Sipes, and Jim Turner competed with teams from schools such as USC, Univ. of Washington, Cal - Berkeley, BYU, and Univ. of Texas-Austin.  Our USF team prepared for many weeks with the guidance of Professor Patrick O'Regan who coached the team this year. The team also received expert instruction from David Epstein, CEO of Sol Voltaics, Tom Klein, Attorney Partner with Greenberg Traurig, Cecily O'Regan, IP Attorney with Greenberg Traurig, Dr. Faz Bashi with Life Science Angels, and Sam Leung, USF MBA VCIC alumnus.  



Image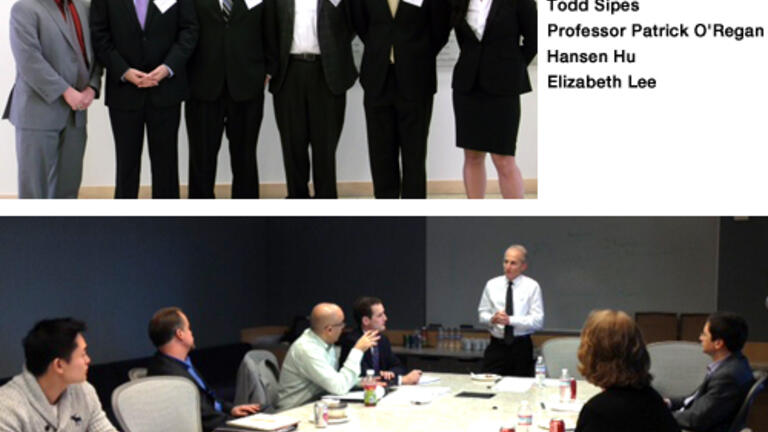 Professor Mark Cannice, who initiated USF's involvement in the VCIC in 2005 and has led its participation each year since then, praised the team's and the coach's efforts, stating, "I could not be more proud of our team's performance as they represented USF on this international stage with great poise and professionalism. I am also very grateful to the team coach, Professor O'Regan for his dedication and guidance of our team, as well as the support of our USF team of experts for their help in preparing our team."
Go USF entrepreneurial Dons!