Equipped to Lead and Succeed
MBA Student Works Passionately With Mission-Driven Businesses
Image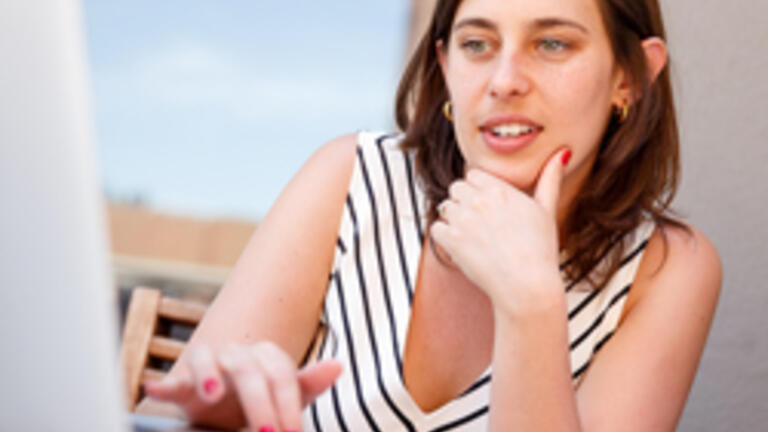 Jaclyn Anku, a second year student in University of San Francisco's MBA program, was recently published in the Journal of Sustainable Finance and Banking. She is currently working as an Associate at Schaffer&Combs (S&C), a management consultancy firm that works exclusively with mission-driven businesses and nonprofits. She credits her time in USF's MBA program with her career success.
"I pursued an MBA because I knew it would be a great way to understand business on a technical and strategic level," says Anku, "and to learn how I could make the changes I wanted to see." Anku has a deep passion for the arts, diverse cultures and personal expression, and studied Art History during her undergraduate career. Prior to starting the MBA program at USF, she worked in nonprofit management, running successful programs, marketing campaigns, and collaborative partnerships, but was aware of inefficiencies within the nonprofit model. "I wanted to hone my business skills," Anku says.
"I chose USF because of its values and commitment to social justice. So far it's been an incredible journey and a huge opportunity for personal and professional growth." During Anku's first year as an MBA student, she served as Jennifer Walske's teacher's assistant for the Master in Global Entrepreneurial Management (MGEM) program, whom she describes as a thought leader in her field. "What stands out most," Anku states, "is that [Jennifer Walske] is a champion for social entrepreneurship and social finance. To have access to Dr. Walske is a phenomenal resource; the work I've done in her class has led to my current position." Anku worked with James Lee, the Consulting professor and S&C Managing Partner, to develop and manage a consulting course, which ultimately led to her summer internship with Schaffer&Combs. Anku excelled in the fast-paced environment and was promoted to an associate position. She continues to work at S&C this semester. "I wouldn't be in this position if it weren't for the opportunities I've been given and the growth I've experienced at USF," Anku explains.
Anku co-wrote an article entitled "Accelerating Impact in Real Asset Investing" with two of the firm's managing partners, James Lee and James Schaffer. The article features one of Schaffer&Combs' client's, OpenPath Investments, a social impact real estate investment company. Anku and the co-authors examined how OpenPath's triple-bottom line model augments financial returns. "Writing the article was a great opportunity to highlight one of our clients," Anku said. "But it was also a way to reinforce the mission of Schaffer&Combs, which is to strengthen the business strategies of mission-driven organizations that possess the vision and ambition to make genuine change."
"I find great satisfaction in the work I do at Schaffer&Combs because S&C is driven to create a deep impact in our community through working with our clients to set growth priorities to ultimately amplify their impact," Anku says. "Social impact is core to Schaffer&Combs and also at the core of my education at USF."