Engaged Learning
MBA Student Presents at Energy Conference in Turkey
Image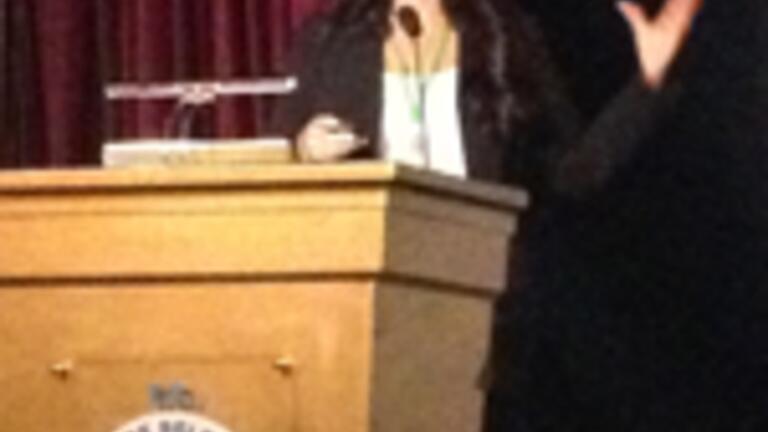 Sonam Gill, a second-year MBA and Master of Science in Environmental Management (MSEM) student, spoke at the 3rd annual International 100% Renewable Energy Conference (IRENEC) in Istanbul, Turkey, in late June. She presented her research on U.S. policy and local best practices in California cities that are striving to reach 100% renewable energy goals by 2020. Ambitious energy goals like these require a diverse range of market-based strategies, based on the geographies and demographics of each city. "I think presenting this research at an international level was useful for participants," said Ms. Gill, "as the market strategies presented can be replicated or used in synergy to create an effective program for other cities domestically and abroad."
Ms. Gill's research abstract was accepted for presentation through connections she made during her 2013 Academic Global Immersion (AGI) trip to Turkey and the Middle East. "The connections and friendships I made during the conference will be very beneficial to my future," said Ms. Gill, "and I would not have been able to do so without participating in our 2013 AGI this winter, where I met key figures in the Turkish renewable energy sector."
Professor Mouwafac Sidaoui leads the annual AGI trip to Turkey and the Middle East, and he encouraged Ms. Gill to submit her abstract to the IRENEC conference. "Professor Sidaoui served as a great advisor to my research," added Ms. Gill. Her trip was largely funded through USF's Graduate Student Business Association. Since attending the conference in Turkey, Ms. Gill has also been invited to speak at an Emerging Industry conference in Shenzen, China. "I look forward to representing USF again at future conferences," said Ms. Gill. 
By Inge Lamboo