MBA Student Completes Important Internship
Image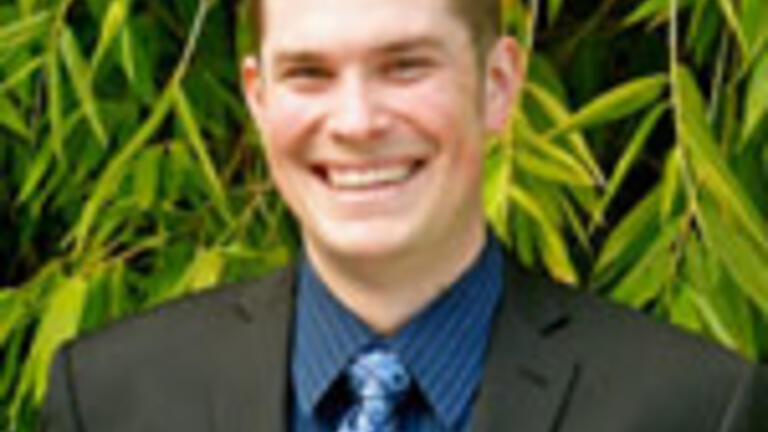 School of Management full-time MBA student Jason Pfeifer recently completed an successful internship with Low Income Investment Fund (LIIF). According to Lynette Ferguson, our Director of Career Services, LIIF's CEO, Art Fatum, was extremely pleased with Jason's work there, and reported back directly to Lynette. Lynette tipped us off. Here's a short interview with Jason, reporting on the internship, some of its unique qualities, and the role he thinks it will play in his professional future.
— What program are you in?
MBA Full Time
— When will you graduate?
The plan is to graduate in May 2012.. Fingers crossed :)
— What was the internship that you had? Please say something about the organization and its goals.
I spent my summer working for the Low Income Investment Fund (LIIF). LIIF is a non-profit, and their strategic goals are to provide opportunities for low income people and communities through investments in Housing, Education, Transit Oriented Development and Healthy Foods. They act as a sort of bridge between private equity and low income communities to promote development.
— What work did you do there, and what was the experience like?
I was in charge of running an analysis of the profitability of the various lending programs and lending products. I then developed a report/presentation to share with LIIF. The experience was great, I was able to put a lot of what I learned from (Professors) Vijay (Mehrotra) and Tom (Grossman) into practice, and it also kept my skills sharp. It was also a positive experience to have Art give me a long leash as far as making appropriate decisions for this project. LIIF trusted me with the project and we checked in relatively frequently, but having something that was my own to build over the summer was very unique in an internship I think.
— Say something about the people that you worked with?
The people I worked with were great. Even though I came in at a very busy time, everyone was very supportive of me, my experience, and my learning goals. The staff at LIIF is fantastic. They are very motivated and committed to making a difference through their work. It was very cool to see so many people aligned towards one goal.
— Did your internship influence your professional goals, or change what you think you would like to do?
To an extent. There are parts of the internship that I really enjoyed, such as the actual modeling, and the "consulting" aspect of the position. I have identified management/strategic consulting as a profession that I could be very interested in, and LIIF helped to solidify that. I also realized much, much more about spreadsheet modeling and data mining and the parts that I really enjoy, and the frustrating parts as well.
— How did Career Services help you to get the internship?
Art is actually an alum of the University and has hired several past students (Pamela Dang — last year's MBA Association President — most recently) to do projects for LIIF in the past. I guess that we have represented the school relatively well as he continues to want to work with us. Based on his previous positive experience with Pamela and Locke Bingham, Art actually approached Danielle (Glynn, Executive Director of Graduate Programs) and she was nice enough to think of me for the position. We met at a mixer and he had me in for an interview the next week.
— Anything that I haven't asked you that you think would be good to speak of?
I would really like to add how valuable I think internships are to the business school experience. The actual work part of it was great, but i made (hopefully) a connection that can help me in a mentor type role for the rest of my professional career. These companies that hire interns take a risk with students, and it is in all of our best interest to perform to our highest capability so that others will have the experience that we were lucky enough to have. I am very happy to have been able to work with Art and LIIF this past summer.