Equipped to Lead and Succeed
MBA for Executives Grad is Successful Author, Entrepreneur, and Activist
Image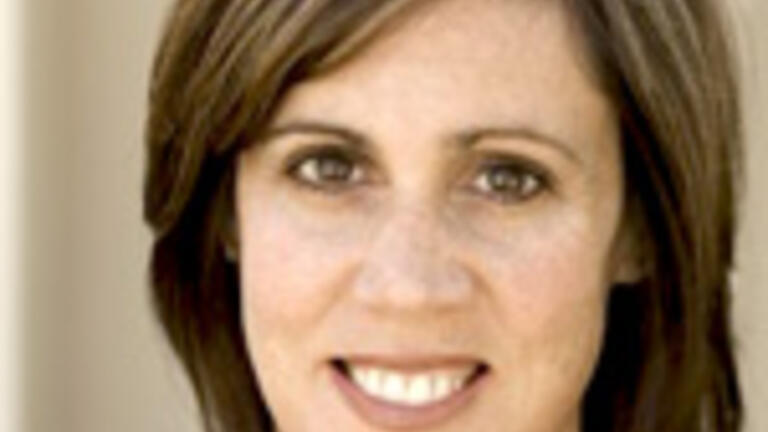 We had a chance, recently, to catch up with Sherry Prescott-Willis, a graduate of our MBA for Executives program in 2003, and the author of MARKET THIS, a book which provides a down-to-earth, specific and step-by-step means of planning and executing a successful marketing campaign for products and services.  Sherry is the founder and principal of Prescott Marketing.  She's also a frequent guest speaker at conferences and for meetings at individual corporations, especially focusing on marketing issues facing entrepreneurs, and in particular women entrepreneurs.
Prior to founding her own business Sherry held analyst, product marketing and senior management positions at companies such as Brocade Communications, Computer Associates, L'Oreal, and Pfizer in addition to several Silicon Valley start-ups. In addition to her business work, and her husband and two children, Sherry has been very active in volunteer service positions. For the past five years, Sherry has been an active volunteer and Board of Directors member of Women In Consulting (WIC), most recently serving as WIC Vice President from 2005-2007.
We asked her to speak about her experience as a USF student and member of the MBA for Executives program — and what it meant to balance a program of study with her personal life.  
1.  What has your USF MBA degree meant for you professionally and personally?  And how was the experience getting it?
Unlike most MBAs, I actually got married about a month before I started the program! My honeymoon schedule was smack in the middle of the first three weeks of school and I seriously doubted whether I would be able to keep up with such a demanding program while missing out on so much in the beginning. With these concerns in mind, I actually thought about deferring my acceptance but after talking with Salvador Aceves*, I knew it was the right thing to do to continue with the program. 
I was really impressed with Salvador and his staff--they were willing to work with me with homework assignments ahead of time and collaborate to make sure I could catch up with being gone the first two weeks of the program. The faculty at USF also was supportive of me entering the program and I met some of them ahead of time.
Personal Considerations: On a personal level, I'm proud that I completed my MBA, I consider it a major accomplishment while working full-time and I am thrilled that I chose the USF program. 
Professional Considerations: Professionally, I think the MBA from USF has opened doors in the Bay Area in terms of having companies finding me even more credible and giving me a competitive edge on salary requirements for consulting offers and positions.  I also find that the Bay Area is fond of the USF community and tends to think highly of the business program. This has been true on LinkedIn contacts and others who have reached out to me.  
Experience as a Student: My experience as an MBA student was very satisfying and rewarding.  I enjoyed the classes and the professors. Our cohort was small - about 25 professionals and I think it was just as rewarding to learn from my classmates as it was to learn from a world-class faculty at USF. I always felt supported in my efforts and really felt that the Dean was doing what he could to customize the MBA to fit our needs and wants as business professionals. The small size of the class allowed for deeper friendships and I really enjoyed having teams to work with for project homework.  The cohort study groups were very effective and I always felt that my teammates took our projects seriously and to heart. The collaboration from my class was fantastic and I've continued to enjoy friendships made in the class. 
Current Benefits: Today, I've also been able to collaborate and work with classmates who I didn't know as well during the MBA program. I consider several of my classmates very close personal and professional friends and rely on their professional expertise for some of my newest ventures.  Although our 15-month program was rigorous and tiring as a full-time employee, I think the support of our classmates allowed us to really push our boundaries and get through the program together.   
2.  Say a little bit about why and how you've maintained your connections to a USF School of Business and Professional Studies network, to alumni, etc.? 
The faculty at USF was incredibly supportive of my MBA class.  For this reason, I really believe that USF had a lot to offer me personally and professionally. Most of our professors took an active interest in our business ventures and encouraged us to unleash our new and hidden skill sets to really live out our business goals and dreams.
I have been inspired and mentored by several USF faculty which has allowed me to do some great personal and professional work ventures. For example, the late Oren Harari read and endorsed my first published business book! Oren also coached me on a few business ventures.  I was also fortunate to have Mark Cannice help advise a Silicon Valley non-profit women's networking organization that I was co-leading. Larry Louie has also been a great connection and both he and Mark have encouraged me to keep in touch through our International Business Plan competitions (I've been involved as a judge in two of these competitions since graduation). 
Salvador Aceves has also been a big supporter of my research and efforts and we remain in contact.
My alumni friends are also supportive and incredibly talented in their respective industries.  Several of my alumni friends have referred me into speaking engagements and potential clients and we've also collaborated on new ideas together. The spirit of collaboration has continued to remain strong in my class.  We are also fortunate to have Monika Hudson, award-winning business professor now teaching at USF as an alumni contact. Monika was a student with us in our class and has chosen to pursue her academic interests at USF. We are thrilled to stay in contact with Monika as she keeps us updated on USF news and this has been a great advantage for our class. 
3.  How would you speak to a prospective student about our MBA for Executives program?
This is an excellent program for entrepreneurs and for those students who want to round out their business skill sets. The program is collaborative and challenging, and the faculty is supportive and incredibly talented. I think the balance of practical skills and academic skills is strong and the opportunity to actually create new ventures is good compared with other programs out there. The faculty is top-notch and supportive of students. Also, USF really takes care to build out the character of the business professional. Ethics and integrity remain high on the priority list for all classes, and I really appreciate the fact that all our professors keep integrity in tact with all lessons and academic projects.  
4.  Is there anything else that you think it would be good to mention?
There's a lot of hype around the Ivy League MBA programs and the sense that you must go to "one of the top 10" schools if you get an MBA. USF is actually a hidden gem in the Bay Area in terms of MBA programs, and I think we're going to see the rankings change in the next 5-10 years with respect to USF (meaning USF will continue to gain more momentum and popularity). I think candidates who check out the Ivy Leagues should not overlook this program. It's an excellent program, incredibly hands-on, collaborative and allows the opportunity to actually test out a new venture not only on classmates but on a top-notch faculty who will invest time and energy into your ideas! I don't think many schools can say this. 
I also think that the small number of cohorts allows for a more focused approach to learning with a greater opportunity to learn from classmates from other industries.  If you have a focus on entrepreneurship, this is a program you just cannot miss. 
*Salvador Aceves is currently USF's Vice-Provost.  Prior to that, beginning in the fall of 1999, he was program director for the then new MBA for Executives (which was initially called the Professional MBA). Sal recalls:  "Later I was promoted to graduate academic associate Dean and director of executive education.  Specific to the MBAE program, I interviewed and selected the candidates, as well as serving as chair of the MBAE faculty governance team. I had the privilege of teaching the MBAE accounting module."    
In 2002 and again in 2006 Professor Aceves was the recipient of  the MBAE Outstanding Teaching Award. 
Know someone with a powerful USF story? Let us know! usfnews@usfca.edu | Twitter @usfcanews