Equipped to Lead and Succeed
Graduating Students Recognized at the USF School of Management Dean's Honor Awards
Image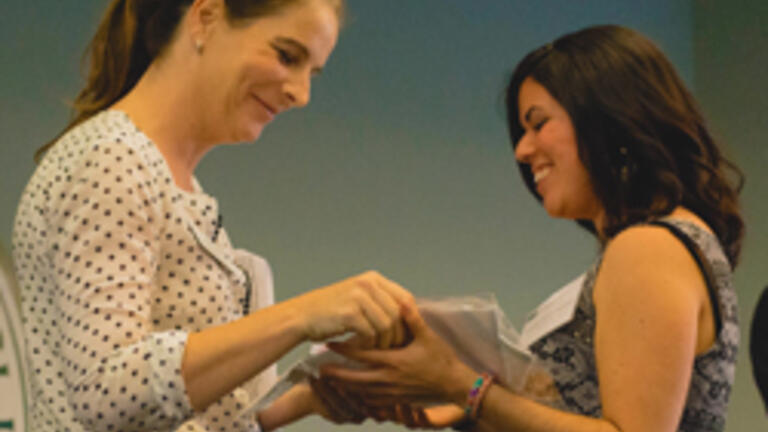 The University of San Francisco School of Management held its semi-annual awards ceremony to recognize students who have distinguished themselves in scholarship and service embodying USF's mission and values.
During the ceremony, graduating students were inducted into membership of the national scholastic honor society, Beta Gamma Sigma, the non-profit international honorary and service organization, Beta Alpha Psi, the national honor society that recognizes outstanding scholarship and accomplishment in the field of public affairs and nonprofit administration, Pi Alpha Alpha, and the international honor society established by the Nonprofit Academic Centers Council to recognize students dedicated to the study of nonprofit management, philanthropy, and social entrepreneurship and enterprise, Nu Lambda Mu.
The Dean's Medal of Excellence, a gift to a graduating student who has exemplified the University's values of academic accomplishment, extracurricular work, and personal life, was awarded to Nancy Ann Bue, Irving Alejandro Cerda Cendejas, and Juliana Cochnar.
Felicia Michelle Doubek, a graduating senior who has earned the highest record of scholarship, was the recipient of the A.A. Berti Undergraduate Award and the Delta Sigma Pi Scholarship Key.
Reginold Daniels, Kathleen Jew Leo, and Roxanne K. Weideman, honorees of the Dean's Service Award, demonstrated outstanding service to the School of Management and to University life.
Image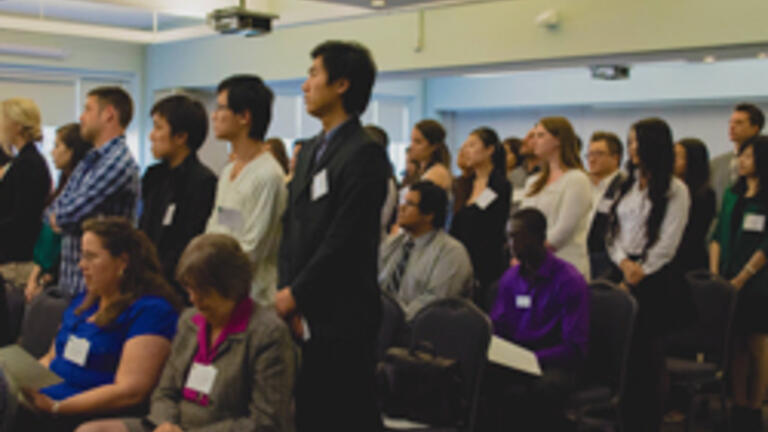 The Outstanding Scholarship Award is given to members of the graduating Master of Business Administration and Master of Business Administration for Executives class who have earned the highest overall record of scholarship throughout their entire graduate program. This year's recipients included Anthony G. Arger, Cara A. Binder, Elizabeth M. Calvin, Shane G. Diller, Joyce E. Harris, Minhui Hu, Kelly M. Husted, Emily D. Lacroix, Matthew McCabe, Aylin S. Mentesh, Syri Mongiello, Laney C. Morgado, Mark Prygoda, Malgorzata Suligowska Rees, Stacy M. Shearer, Christine M. Smith, and Yixuan Wang.
In addition to the traditional Dean's Awards, the Graduate Business Association held an awards ceremony to recognize their graduating classmates in the MBA program.
The Academic Excellence Award, given to students who are committed to excellence in the classroom was awarded to Brett Skinner, Frances Tan, and Chris Wittman. Dylan Goelz and Robert Ferguson received the Business Integration Award for their commitment to the practical application and integration of academic principles within the business world. For her commitment to USF's vision of education leaders who will build a more humane and just world, Jaclyn Anku was presented with the Jesuit Award.

Image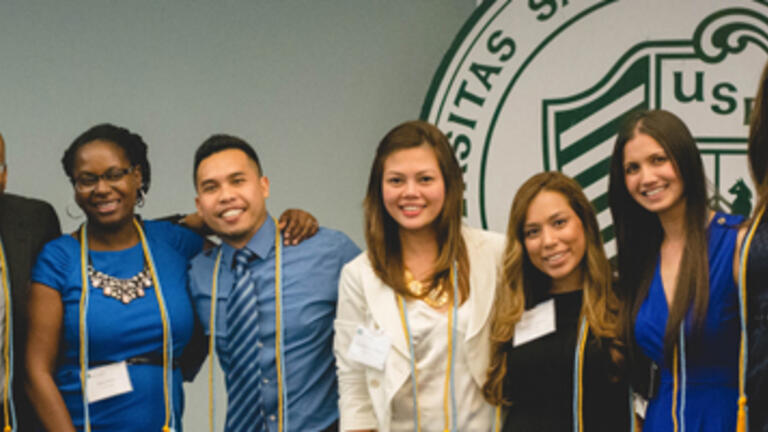 The Student Life Award for a commitment to facilitating interaction and networking opportunities among USF MBA students outside of the classroom was given to Ben Mayer and Matt McCabe. Bruce Chiu received the Graduate Business Association Choice Award for his exemplary overall contributions to the program.
Congratulations to the distinguished graduates of the School of Management!
Know someone with a powerful USF story? Let us know! usfnews@usfca.edu | Twitter @usfcanews