Passion for Justice
First Secretary of the U.S. Department of Commerce is guest speaker for MBA class
Image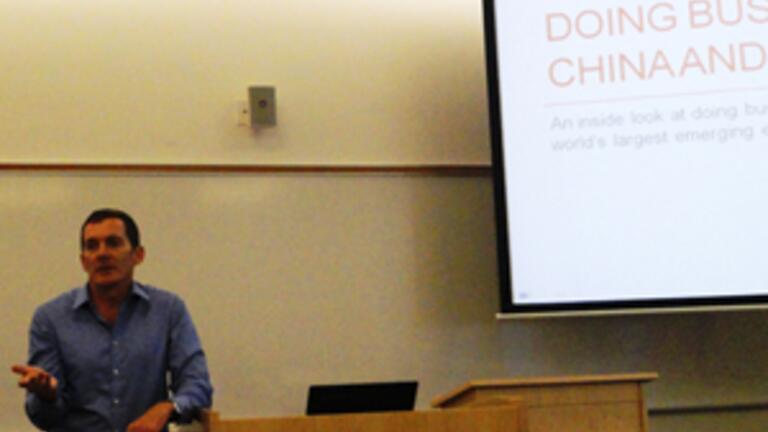 Mr. Douglas J. Wallace, First Secretary of the U.S. Department of Commerce, was the guest speaker for my MBA6313 class on July 23, 2012 MONDAY.
Mr. Douglas Wallace is a U.S. diplomat with rank of First Secretary. He is currently assigned to the San Francisco Export Assistance Center where he assists U.S. firms in international business expansion. Mr. Wallace's previous assignments have included:
Senior Commercial Officer – U.S. Embassy Algiers, Algeria (2008-10)
Deputy Senior Commercial Officer – U.S. Embassy Tel Aviv, Israel (2005-08)
Principal Commercial Officer – U.S. Consulate Jeddah, Saudi Arabia (2004-05)
Commercial Attache – U.S. Embassy Riyadh, Saudi Arabia. (2003-04) 
Mr. Wallace also served temporary assignments in Jordan, Bahrain and Qatar and will move to Casablanca, Morocco in 2013 to begin a four-year assignment at the U.S. Consulate as Senior Commercial Officer.
Throughout his career in the Foreign Service, Mr. Wallace has been responsible for promoting U.S. business interests abroad, partnering U.S. firms with foreign agents and distributors, and conducting commercial diplomacy to resolve trade problems and increase market entry for U.S. goods abroad. Before working for the U.S. Government, Douglas taught English in Tunisia and studied advanced-level Arabic at the American University in Cairo.
Mr. Wallace gave a great lecture on current USA trade and economic policy. Mr. Wallace also talked about the comparison of the two business markets : China and India? The pro's, the con's, the strength sectors in each and the trade policy issues that faces businesses from the USA.