San Francisco Advantage
Anthony Ribera: Defining Ethical Leadership
Image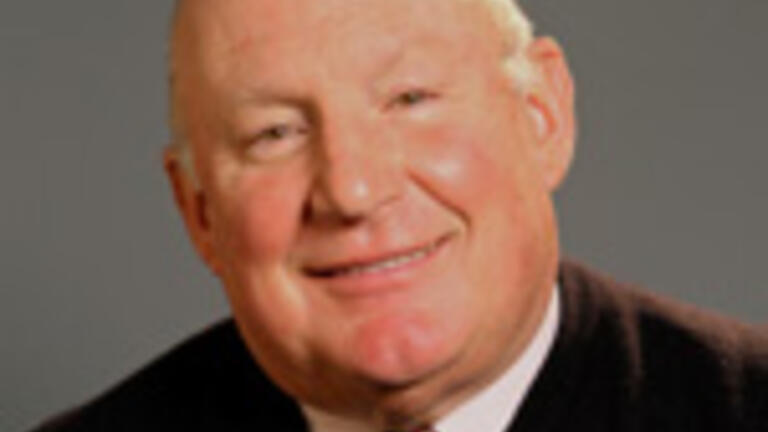 During Dr. Anthony Ribera's time as Chief of Police, crime rates dropped by nearly 30% over four years, a feat that remains unparalleled to this day. Since then, he has run for mayor, founded the Law Enforcement Leadership Symposium, and he has taught at the University of San Francisco for the past 16 years. He is currently serving as the Director of the International Institute of Law Enforcement Leadership program.
Having uniquely earned all his degrees in San Francisco, when asked about teaching in the city, Dr. Ribera says, "San Francisco is the greatest city in the world."  He continues, "Our students benefit from attending this school, which is part of the urban hub of San Francisco and has tremendous interaction potential with the city. It's really an incredible advantage for students."
After his voluntary retirement from the SFPD in 1995, Dr. Ribera strove to build his career in academia on the same foundations of ethical leadership on which he had built his career in law enforcement: fairness, honesty and transparency, the building blocks that he sees reflected in USF's Jesuit values. "Ethical leadership is fair leadership," he says, "it is honest leadership, it is transparent leadership." Dr. Ribera cites Jesuit luminaries as being hugely inspirational to him, and says he derives his leadership values from them. "You can't negotiate integrity. To be an effective leader, you love your troops. You have to love them, and if you don't, you'll never be effective.  I think they go hand in hand. Like Jesuit leader Chris Lowney says in his book, Heroic Leadership, self-evaluate on a regular basis. Don't be satisfied. Be proactive. Don't be afraid to take challenges," Ribera advises.
To Dr. Ribera, law enforcement and leadership came together as twin concepts and the Law Enforcement Leadership program was a natural extension of his beliefs. "In law enforcement," he says, "ethical leadership includes community policing, where partnerships are built between the law enforcement officials and the community, based on mutual trust." He has spoken about and taught courses in both law enforcement and leadership extensively for over 15 years, and is of the opinion that leadership, much as it may be seen as an inherent ability, can be guided and developed. "I think you can tap into the potential of students," he says, "and make them understand what they have to do within themselves to become leaders. I think everyone's capable of being a leader; we all have it in us." Ribera continues, "One of the things USF does, something that is much more structured than inherent leadership, is we teach management. Management skills are very specific; you can certainly learn management skills in the classroom, and from books, and understand things that are critical to management." Dr. Ribera concludes, "Inspiring people, and having a vision of the future, that has to come from within you."
When asked what inspires Dr. Ribera, he quotes F.D. Roosevelt, "We have nothing to fear but fear itself." Dr. Ribera wishes for his students to know that if they work hard, are confident in their beliefs and strive for ethical leadership, things will work out. "I hope that my students have visions for the future," he says, "and I hope that they don't let any setbacks destroy them." 
"In 1986, I flunked the captain's exam," Dr. Ribera recounts, "I didn't study properly. And it was my job to pick up the chief, who at the time was Frank Jordan, to take him to a speaking engagement. He got in the car, he was going over his speech and about half-way to the hotel, he puts his speech down and says, 'I saw the Captain's list and you didn't do very well.' I felt like I was going to throw up and said, 'No, I didn't do well, Chief.'  You know what he said to me? 'Don't worry about it, these things always work out.' Six years later, he appointed me Chief of Police," Dr. Ribera recollects with pride.
To mark his illustrious career, Dr. Ribera was recently awarded a proclamation by Mayor Ed Lee during the 2013 Law Enforcement Leadership Symposium declaring January 7th Anthony Ribera Day.  The presentation had special significance to Dr. Ribera because it was given by former mayor Frank Jordan. The proclamation was awarded for his long history of community involvement, his academic career in terms of instruction, his annual Law Enforcement Leadership Symposium, and his direction of USF's International Institute of Criminal Justice Leadership, which is dedicated to ethical leadership training for criminal justice managers.