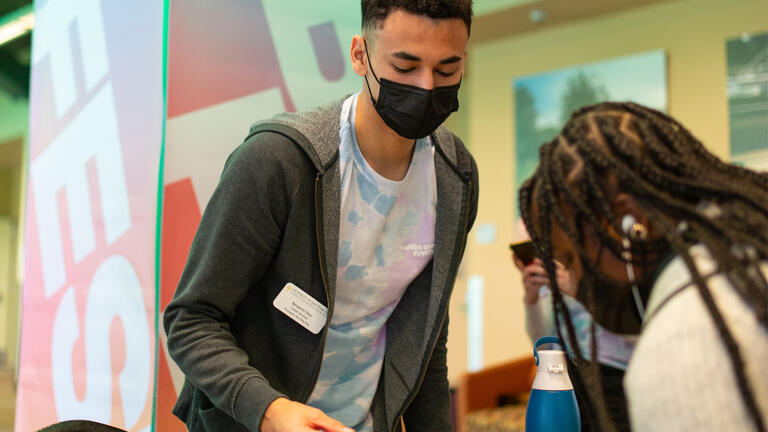 PRISCILLA A. SCOTLAN CAREER SERVICES CENTER
Alumni Resources
Searching for your first job? Changing careers? We're here to provide you with the tools necessary for professional success.
Whether it's creating a LinkedIn profile, spiffing up a resume, or preparing for an interview, we are here to help. Even if you're no longer in the Bay Area, we've got you covered with appointments and drop-ins conducted via Zoom and virtual chat.
In order to best serve our USF Alumni, the Career Services Center offers:
Free Access to USF's online job bank in Handshake, our new, modern recruiting platform.
Face-to-Face or virtual appointments to discuss career development, free for one year after graduation and then $75 for up to (3) 30-minute appointments per calendar year. All alumni are eligible for one complimentary appointment or drop-in every twelve months.
Get Involved!
Post a job or internship.
Join NetworkUSF to offer career advice to current students.
Become a Mentor
Would you like to help someone develop academically and professionally? Become a Mentor. As an alumni mentor you gain a sense of accomplishment and pride from helping a future colleague and member of the Dons family. You'll become a valuable source of advice and guidance.
How much time you commit is up to you. Please note that it is not a mentor's responsibility to find employment for a student.
Priscilla A. Scotlan Career Services Center
2130 Fulton Street
University Center, 5th Floor
San Francisco, CA 94117
Hours
Mon-Fri, 8:30 a.m. - 5 p.m.