International Student & Scholar Services
The University of San Francisco hosts students from all over the world. Many international students have found USF to be the ideal environment for them to study, learn, and live.
Image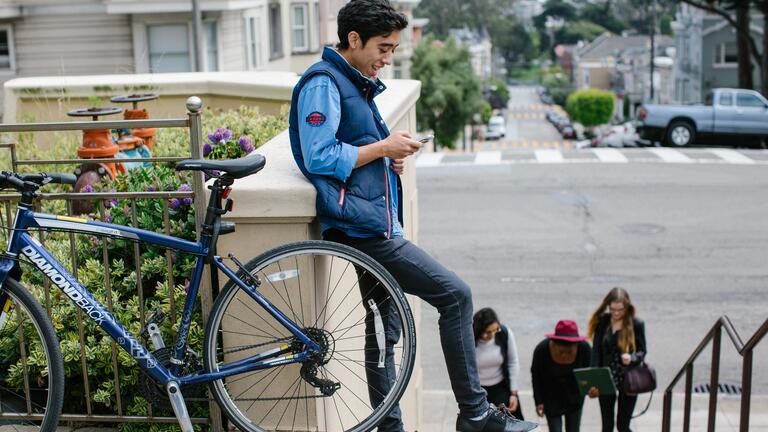 Choosing to study in the United States is a big decision and there is much excitement and growth on your path ahead. International Student and Scholar Services (ISSS) promotes a global perspective for the USF community through educational and programmatic outreach while fostering the holistic development of international students/scholars by providing support services and immigration advising.
The culture in San Francisco places emphasis on your well-being and care for the whole person. It's not just about what you can do and your performance, like in other countries. It's more open and welcoming. San Francisco is one of the best places to be."
Anson Tan Finance '23
Who We Serve
International students: non-immigrant visa holders, asylees, and refugees participating in academic, language training, or educational exchange programs at USF, including

Bachelor's, master's, and doctorate degree students at USF's Main Campus and additional locations
Participants in the Jesuit Education Exchange Program (JEEP)
Non-credit, non-degree course participants
Foreign students and pursuing a degree at a post-secondary academic institution outside the United States, but who are pursuing an internship in the U.S. that will fulfill their degree requirements at their home institution

Visiting scholars
ISSS Services and Programs
Document Processing and Advising: F-1 and J-1 student visas, and U.S. tax filing requirements for non-residents
Assistance with Living Abroad: Advice on personal adjustments and cross-cultural matters and referrals and/or advocacy efforts on behalf of international students to on-and off-campus service providers
Orientations: Fall/Spring/Summer International Student Orientation (ISO) for new students, orientations cover academic expectations, immigration regulations, campus life, and cultural adjustment.
Training: Job Success Strategy Series, Optional Practical Training (OPT) for F-1 visa holders, H-1B visa workshop