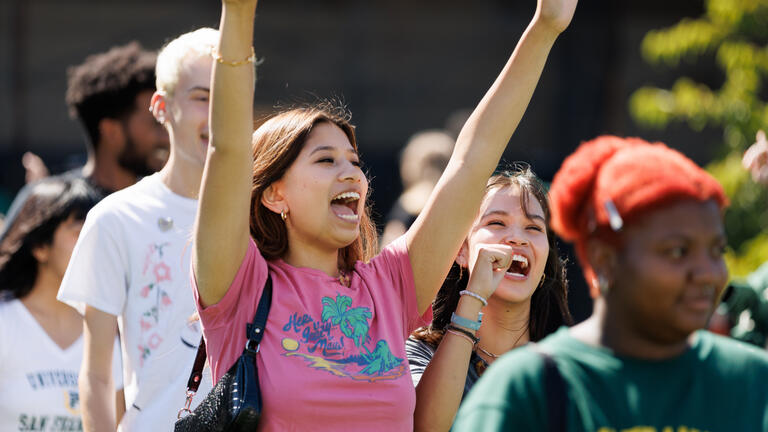 THE CAMPUS EXPERIENCE
Student Activities
What's your passion? That thing you've never tried. The job you were born to do. The subjects you don't know you're interested in yet. They're all here at USF.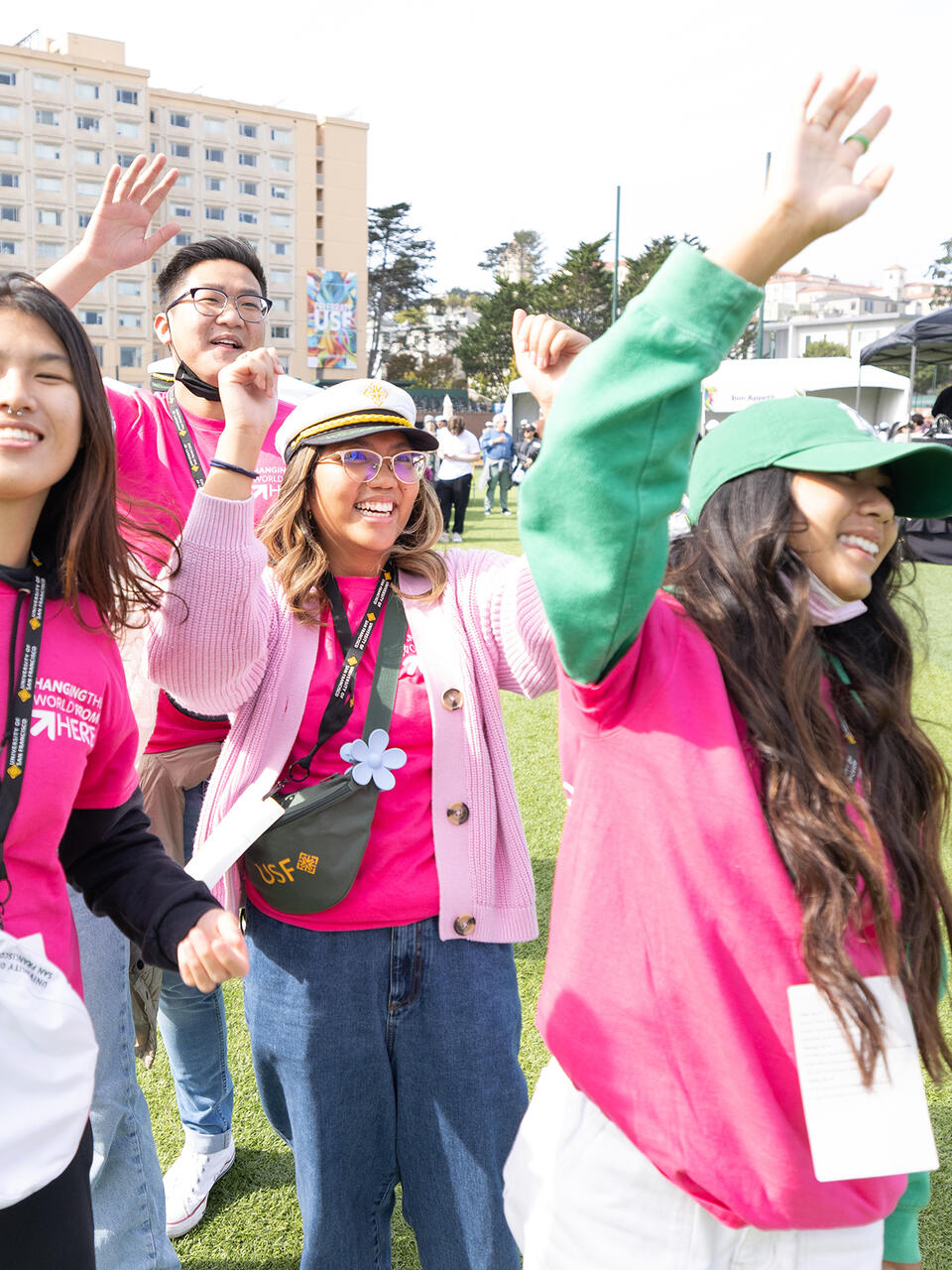 Attend a home game and cheer on your fellow Dons. Or join a team and help lead them to victory.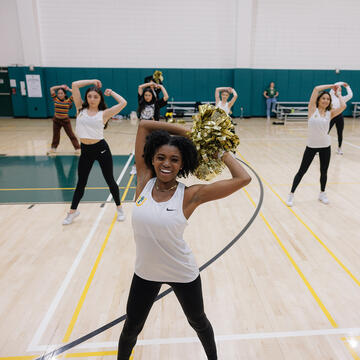 Put Your
Values and Spiritual Growth

to Action
Central to a Jesuit education is the cultivation of community service, a passion for justice, and a life of faith. You will have many opportunities to apply these values to your studies, careers, and personal lives.
Participate in student-run radio, television, and newspaper operations. You'll gain experience in writing, editing, advertising, sales, graphic design, photography, and production.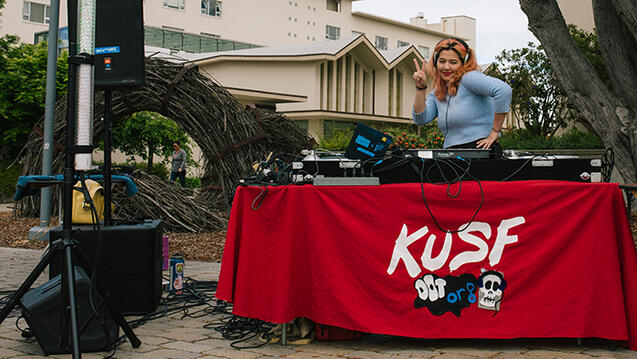 Broadcast on KUSF
Train for the radio and music industry at KUSF, the university's online radio station.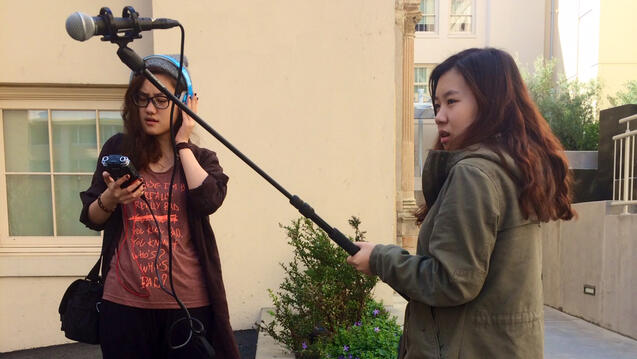 Produce Films on USFtv
Join a film production company and television station. Create content about entertainment, culture, student life, and more.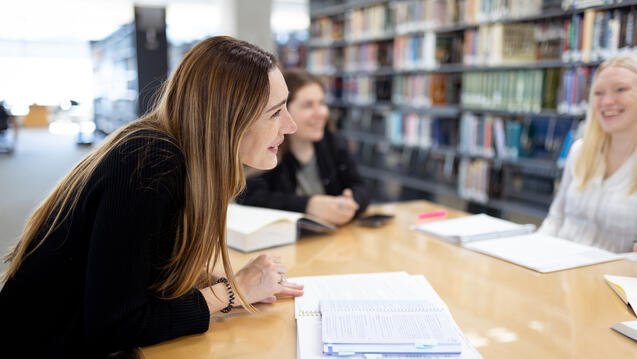 Write for the SF Foghorn
Make student voices heard. Report the latest campus news, opinions, and events that impact Dons.