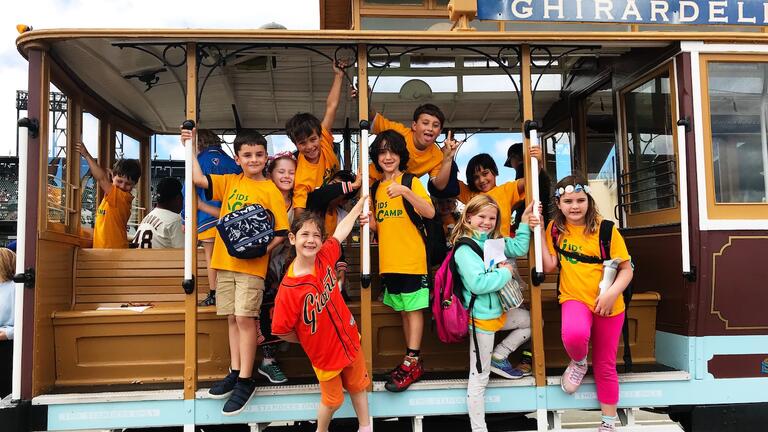 KORET HEALTH & RECREATION CENTER
Kids Camp
The Koret Health & Recreation Center Summer Kids Camp is a weekly themed camp where children ages 7-10 years old can take part in various activities and sports. Our philosophy is to provide an engaging environment where kids can participate in recreational activities without the pressure of a high-intensity skills camp.
Summer 2023
Registration Open Tuesday, February 21st at 9:00 a.m.
Contact Us
If you have questions or would like to be included in our Kids Camp Newsletter for the most up to date information, please email khrc@usfca.edu.
Tax ID Number
Our Activities
Our kids camp programming includes various activities ranging from swimming, martial arts, modified group fitness, relay games & mainstream sports. Additionally, every week our campers will experience USF's Outdoor Adventure Trips including visits to the SF Giants Game, SF Zoo, Exploratorium & more!