USF Marketing professors come from Harvard, Northwestern, and Berkeley, with the connections to help students succeed.
In addition to its Faculty, the USF School of Management is directly linked to the greater business community through invaluable guidance provided by prominent CEOs and executives who serve on our advisory board.
Department Chair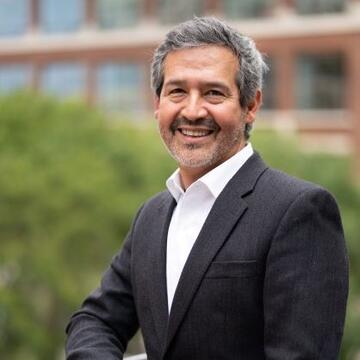 Malloy Hall, Room 218
Associate Professor Ricardo Villarreal De Silva brings to USF years of experience in consumer behavior research and methodology. He was the lead researcher on two large consumer behavior studies that brought together experts in the advertising industry with his research expertise. That expertise started in multicultural marketing, where his theory of ethnicity provided great insight into understanding U.S. Hispanics' consumer behavior. Recently, his work has focused on applying sophisticated...
Education
:
Ph.D., Advertising, University of Texas at Austin, 2004
M.B.A., Texas A&M University at Corpus Christi, 1996
B.A., Business Administration, University of the Incarnate Word at San Antonio, 1992...
Expertise
:
Consumer Behavior
Media Behavior
Identity and Branding
Culture and Marketing
Research Methodology
Part-Time Faculty

Professor Shelley Blozis received a doctorate in quantitative psychology from the University of Minnesota. Her expertise in quantitative methods focuses on repeated measures, longitudinal data, and missing data techniques. She has used her expertise to help corporations understand consumer behavior and segmentation, and has consulted for a large metropolitan utility provider and a global corporation to provide consumer insights and forecasting.
Professor Blozis has been a member of multiple...
Education
:
PhD, Psychology, University of Minnesota
MA, Psychology, California State University, Fullerton
BA, Psychology, California State University, Fullerton

Stephen Kraus is a recognized expert on consumer insights, with particular expertise in digital media, market research, social trends, affluent consumers, and generational marketing.  He is the author of three books, contributor to Forbes, MediaPost& MarTechAdvisor, delivered TEDxtalk, led three highly-respected syndicated research studies, and widely cited in the media.
Education
:
PhD, Social Psychology, Harvard University
BS, Psychology, University of Florida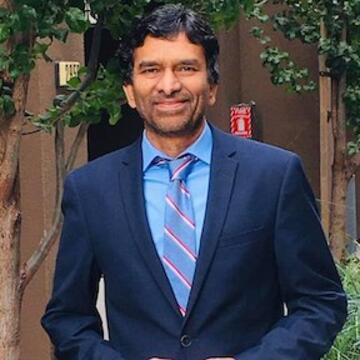 Malloy Hall
Dr. Nadeem believes in an entrepreneurial mindset and preparing leaders to contribute lasting value to all types of organizations, in all sectors & wherever there are opportunities to make a positive difference for business and society. Professor Nadeem brings not only the academic distinction but also his training, expertise & commitment that demonstrates a passion for community engagement.
Dr. Nadeem's research has won several awards including Best Research Paper Award in Social Analytics...
Education
:
Union Institute & University, Ph.D. 2002
Expertise
:
Marketing Intelligence
International Marketing
Principles of Marketing
Consumer Behavior

Stephan Sorger is an award-winning serial marketing executive, an adjunct faculty member of several major universities, the author of multiple marketing textbooks, a popular speaker on marketing topics, and a member of several advisory boards.
Mr. Sorger has more than 30 years of marketing, entrepreneurship, finance, and product development experience. His experience includes leadership and hands-on roles at several leading companies, such as Oracle, 3Com, and NASA.
Mr. Sorger is also an...
Education
:
MBA, Finance and Technology Management; USC, Los Angeles, California
MS, Electrical Engineering; USC, Los Angeles, California
MS, Aerospace Engineering; USC, Los Angeles, California
BS...