Silicon Valley Immersion Program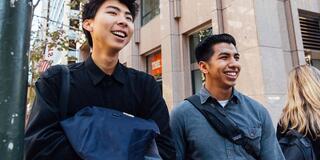 Be immersed in the epicenter of global innovation and entrepreneurship - Silicon Valley and the San Francisco Bay Area - where you can closely observe and learn how this unique ecosystem supports communities of startups and businesses to successfully lead and thrive in a competitive global economy. Leverage the Silicon Valley advantage with your organization.
Remote Instruction Is Now Available
Executive Education is now offering remote instruction opportunities for our programs.
Program Highlights
Lectures, Workshops, and Coaching Sessions to acquire the knowledge and skills that make Silicon Valley successful
Insights from seasoned industry leaders and renowned faculty working at the forefront of innovation and technological progress
Company visits at startups, accelerators, venture capital firms, and tech giants
Access to 2,800 entrepreneurs and executives through our global alumni network
Fully customizable to meet the needs and requirements of university partners
Who Should Attend?
Graduate and executive students in business, engineering, technology, innovation, and entrepreneurship
Entrepreneurs and leaders of incubators and accelerators
Angel investors and venture capitalists
Officers from government agencies
Andrea Carlone from ESADE Business School, Spain
101 Howard Street, Suite 100
San Francisco, CA 94105