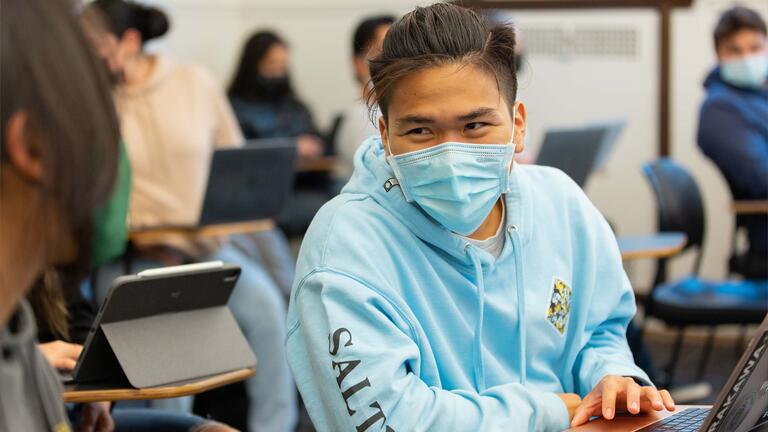 Marketing, BSBA
McLaren Undergraduate School of Management
Bring your whole self to the marketing program at USF. Bring all your skills and interests to the table — communication, creativity, innovation, persuasion, data analysis, technology, and a desire to change the world for the better.
Why I Love My Major: Marketing
Inspired by a passion for arts and media, Sophia LeTourneau '22 shares why she chose to pursue a major in marketing.
An Adaptive Curriculum
We recognize that marketing has changed more in the past five years than in the previous fifty. Our curriculum has evolved with these changes. You will explore the explosive growth in international markets, the arrival of Big Data and data analytics and the evolution of customer expectations, especially in regard to sustainability and corporate integrity.
Office of Undergraduate Admission
Lone Mountain Main 251
2800 Turk Street
San Francisco, CA 94118
Hours
Monday - Friday:
8:30 a.m. - 5 p.m.
Fax (415) 422-2217