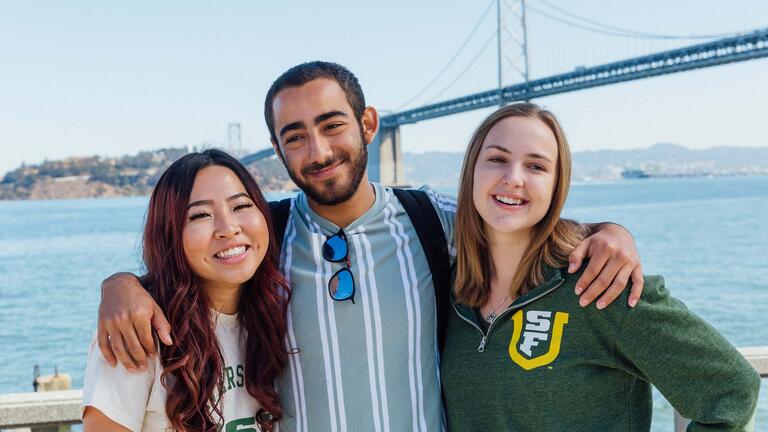 SCHOOL OF MANAGEMENT
School Life
Come to the city that welcomes you. Come to the campus that wants you. Bring your whole self to the University of San Francisco.
Come share your story. Come join the community in which people from every place and every background meet, respect, and learn from each other. Come speak, listen, ask, think, study, reflect, create, debate, laugh, work, play, dream, do, belong, contribute, stretch, help, care, stumble, and grow. Come explore the city. Explore careers. Work for justice. Work with neighbors on local service projects. Work with professors on global research projects. Come find your friends, your mentors, your purpose, and your future in the heart of the city that invents tomorrow.
Create Your Future

From Here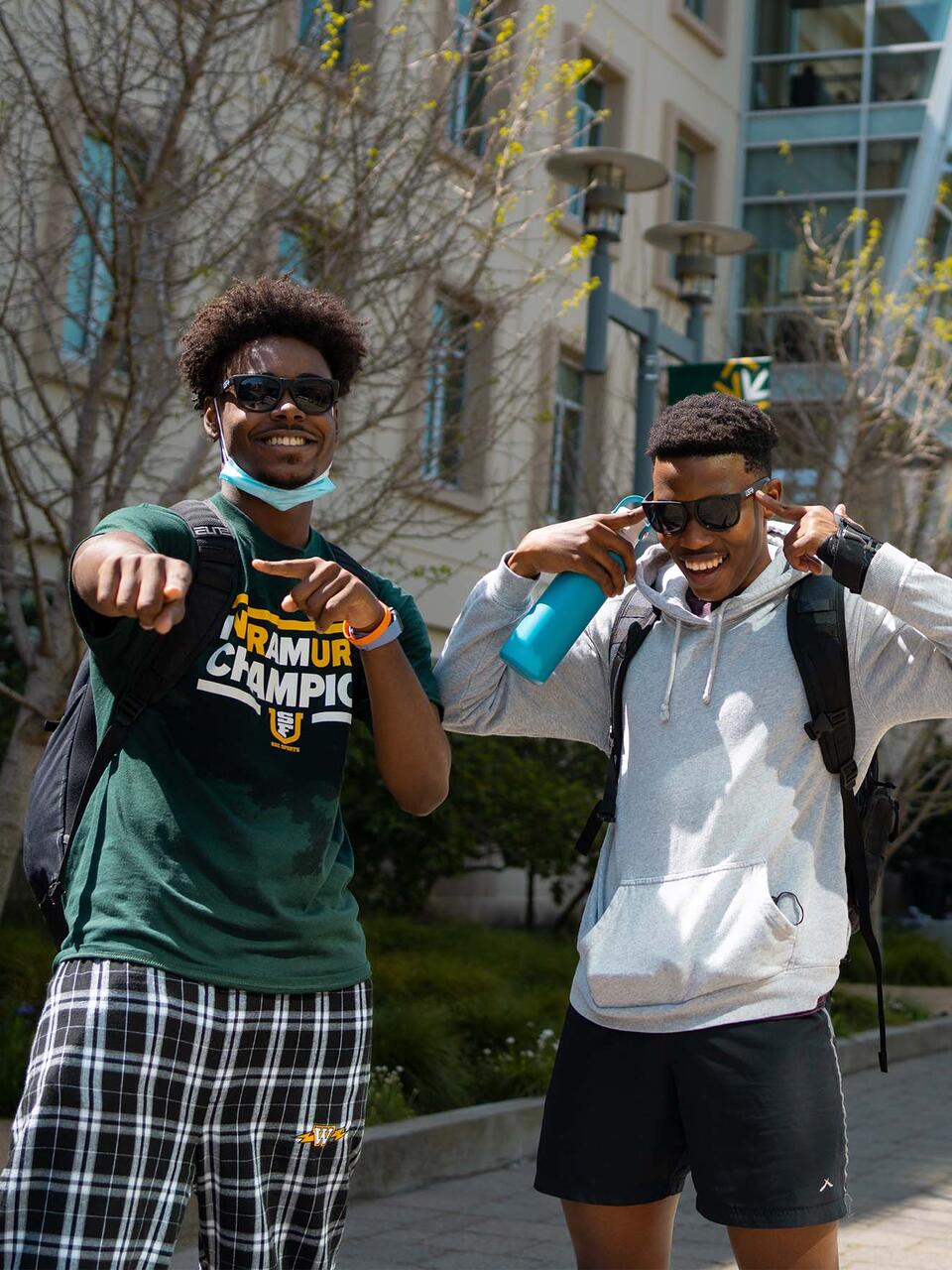 Undergraduate Life
Academically, culturally, spiritually, socially — college life is different in the center of San Francisco.
Graduate Life
Experience San Francisco. Reimagine your career. Become a purposeful leader.
Come to USF and join a club or three. Make new friends, learn new skills, give back to the community.
Come
Engage With The Community
Turn Learning Into
Action
True to its Jesuit mission, USF offers many majors but teaches only one thing: how to change the world for the better. Come to USF and help make the world more fair, more just, and more livable for more people.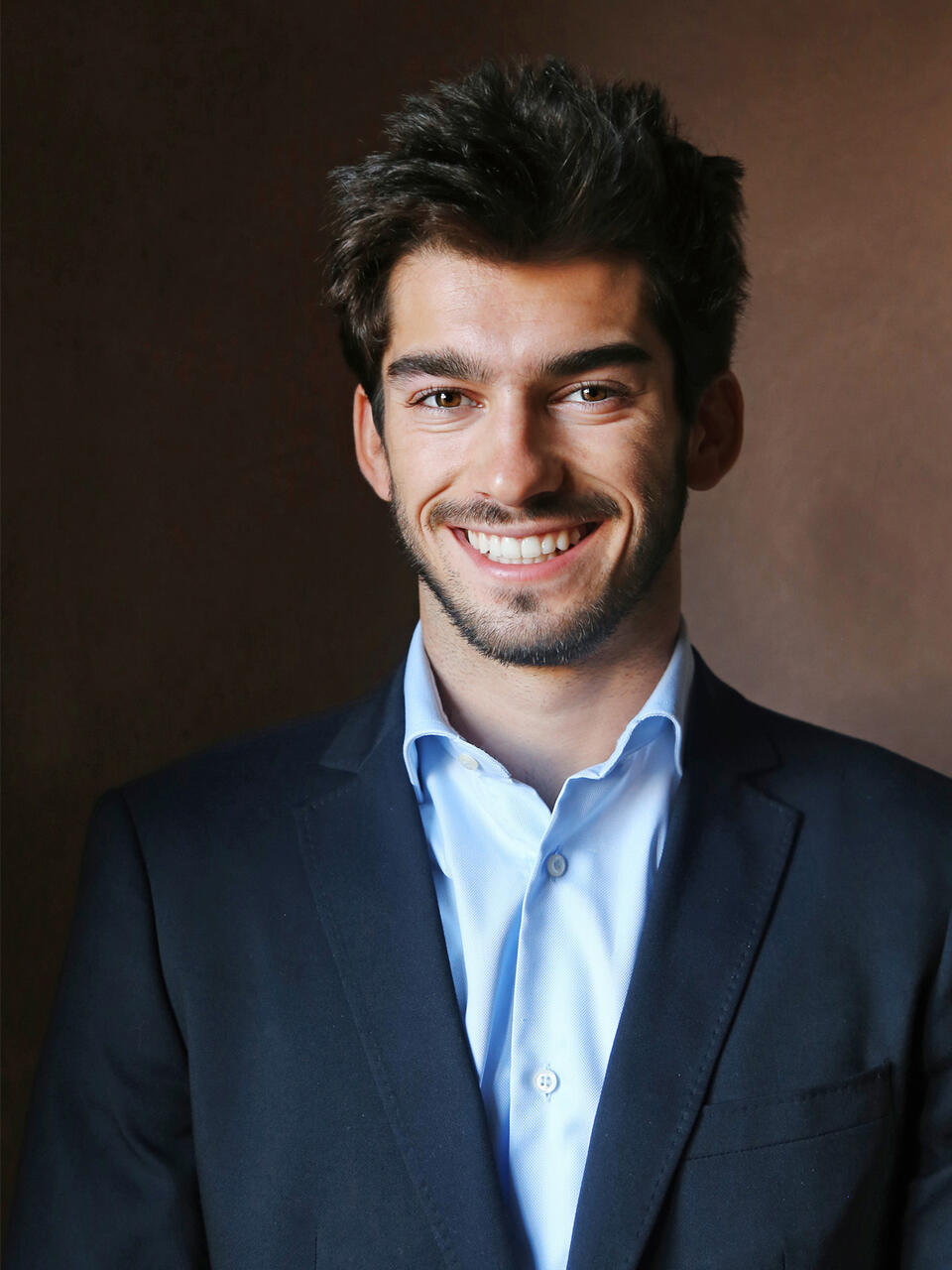 Lupo Benatti '18
Business Administration, BS
USF offered me the opportunity to join clubs from rugby to rock climbing, volunteering activities, and attend a memorable Academic Global Study Tour in Dubai."
Lupo Benatti '18
Business Administration, BS
Come
Change the World From Here
Like the city that surrounds it, USF offers you a culture of energy, optimism, and innovation that you won't find anywhere else. Come study in the geographic heart of San Francisco. Come explore nearly unlimited opportunities for learning, research, internships, jobs, and fun. Come change the world from here.