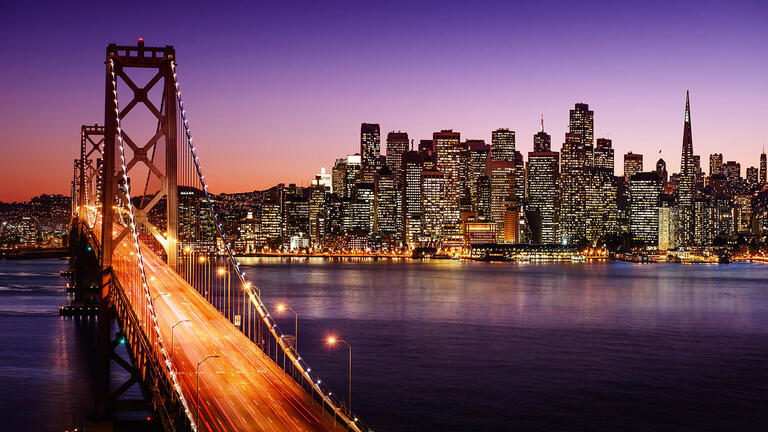 MASAGUNG GRADUATE SCHOOL OF MANAGEMENT
Graduate Programs
Our programs will give you a global business perspective that emphasizes social justice, cultural understanding, and diversity. No matter which program you choose, you will cultivate an education that is immersed in Jesuit academic tradition and that's applicable to the private, public, and nonprofit sectors.
US News & World Report
National MBA Discipline Rankings

2022
21st
for Business Analytics MBA
Benefits of a STEM-Designated Degree
Demand for talent with technical proficiency in the San Francisco Bay Area and beyond is greater than it's ever been. STEM degrees prepare students for roles in tech-driven environments.
Employers seek candidates who are capable of navigating complicated business problems using data. The STEM degrees provide students the skills to capture and interpret data effectively and to communicate solutions with authority.
STEM graduates are afforded 36 months of OPT (Optional Practical Training). This extension of an additional 24 months of OPT means that potential employers do not need to sponsor you with an H1B Visa for up to three years. The main obstacle to employment in the US is removed with a STEM degree.
U.S. News & World Report
National Program Rankings

2022
The Value of Accreditation
We are proud to be AACSB and NASPAA accredited, ensuring the highest standard of education across all programs. The USF Financial Analysis degree program qualifies USF as a CFA Institute Affiliated University.
Our hope is to make the admissions process as seamless as possible for you.
School of Management Graduate Admission
101 Howard Street, Suite 500
San Francisco, CA 94105
Hours
Monday–Friday
9 a.m–5 p.m.