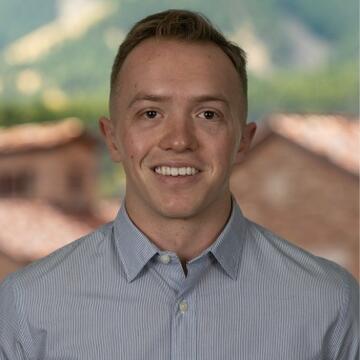 Matt Meister
Assistant Professor of Marketing
Biography
Assistant Professor Matt Meister studies consumer judgment and decision-making. Matt's research is particularly focused on how consumers communicate their experiences, and learn about the experiences of others. Matt is also a keen proponent of open science, both for replicability and collaboration. All data and code used in his research is available through his website (mattmeister.com). This includes python code for web-scraping, and the R package specster, a set of flexible, multicore functions to create specification curves to test robustness of statistical results.
As an instructor, Matt loves to teach statistics and data analytics. These classes focus on building intuition for topics like regression, ANOVA, and more advanced econometrics and machine-learning. Then, this intuition is tested through hands-on work in R.
Prior to USF, Matt received a PhD in Marketing from the University of Colorado Boulder, and an undergraduate degree in Business Administration from the Ivey Business School at Western University in London, Ontario. He also worked in Data Analytics at Pelmorex Inc. in Oakville, Ontario. Outside of work, Matt's great interests are jam bands and Toronto sports.
Expertise
Behavioral research methods
Quantitative social science
Web-scraping
R Programming
Research Areas
Judgment and Decision-Making
Consumers' Evaluations of Products
Consumer Financial Decision-Making
Open Science
Education
University of Colorado Boulder, PhD in Marketing, 2023
Ivey Business School at Western University, HBA, 2018
Awards & Distinctions
CARD/Ipsos Dissertation Proposal Competition Runner-up