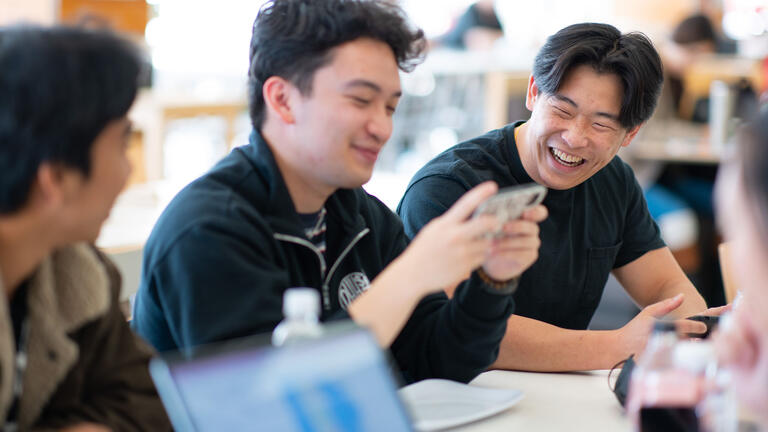 Entrepreneurship & Innovation, BSBA
McLaren Undergraduate School of Management
The San Francisco Bay Area is the global center of new venture creation, technology innovation, and venture capital. Come study with professors who have been there, and carry your own ideas from inception to organization.
Entrepreneurial Management Start-Up Class
The Curriculum
You'll learn physical and online design, entrepreneurial planning and communication, and gain entrepreneurial and innovation experience with E&I faculty guidance.
Become a Creative, Thoughtful, and Determined Professional
The major prepares you to be a creative, thoughtful, and determined professional who uses analytical skills to develop socially responsible ventures and innovations that you can pitch to executive audiences.
Entrepreneurship & Innovation, BSBA
Office of Undergraduate Admission
Lone Mountain Main 251
2800 Turk Street
San Francisco, CA 94118
Hours
Monday - Friday:
8:30 a.m. - 5 p.m.
Fax (415) 422-2217