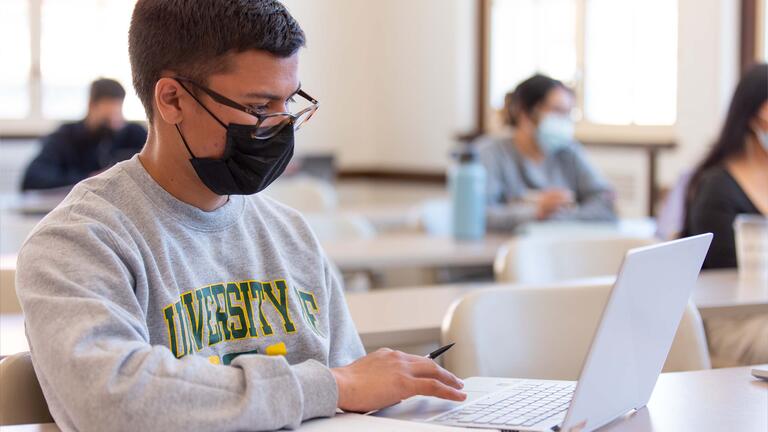 International Business, BSBA
McLaren Undergraduate School of Management
Technology has made the world a smaller place. Learn how to harness the massive communication networks at your fingertips in the USF International Business program, where we'll make the study of globalization personal. Graduate ready to take on — and change — the world of business.
I decided to take the privilege of studying in the US as an opportunity to learn as much as possible, not only through school but also by working on campus every year. I was lucky to meet China Mobile International at a USF career fair, and was selected among the five chosen to work in the US as Graduate Trainees."
Marc Garriga Cerda '20
Curriculum
You'll gain a thorough understanding of the unique challenges posed by globalization, so you can plan and implement successful business strategies. You'll learn how globalized commerce affects a company's structure and operations, with an emphasis on the most current thinking about best practices. A broad range of courses, including related electives like politics and sociology, will provide you with an in-depth understanding of the multicultural marketplace. And as part of your studies, you'll be mastering another language. You can even choose to focus on a particular geographic area, studying overseas so you can learn the language and business culture first hand.
International Business, BSBA
Office of Undergraduate Admission
Lone Mountain Main 251
2800 Turk Street
San Francisco, CA 94118
Hours
Monday - Friday:
8:30 a.m. - 5 p.m.
Fax (415) 422-2217