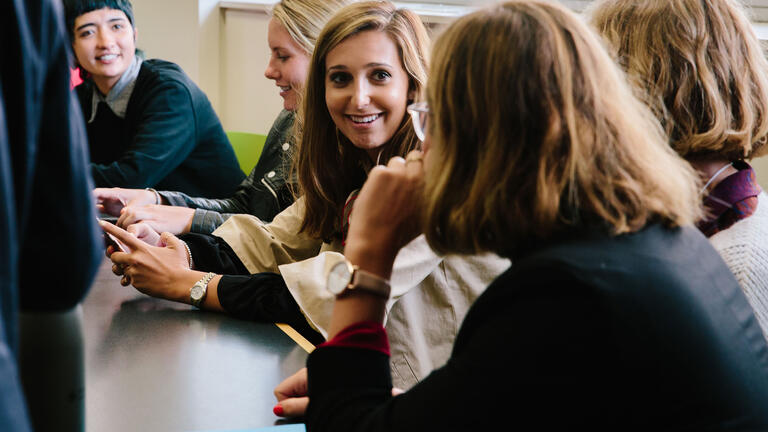 Malloy Group for Organizational Science Consulting
Since its inception, The Malloy Group has brought together graduate students, faculty, and the San Francisco Bay Area business community to exchange and create ideas and knowledge. The Malloy Group cultivates shared value through experiential learning, scholarly research, and SF Bay Area organizational partnerships.
Business Partnerships and Consulting Projects
Collaborate with USF graduate students — your potential future employees
Generate new ideas through design thinking
Find unique solutions to organizational challenges
Business faculty content expertise
Networking opportunities with USF alumni
Logo recognition in USF print and digital media
Student Outcomes
The Malloy group is designed to be a catalyst for graduate students interested in developing their knowledge and skills related to organizational consulting, project management, research, and innovation.
Lead and work in fast-forming project teams
Develop the necessary skills required to effectively diagnose organizational capabilities
Engage with clients and multiple stakeholder groups to define a project, establish a value proposition, and set expectations for action orientated deliverables
Improve ideation and creative thinking skills through design thinking theory
Annual Malloy Group Consulting Career Fair
Design Thinking

Consulting Certificate
The Malloy Group Design Thinking Consulting Certificate offers training in foundational consulting competencies, project management, and iterative ideation concepts designed to solve complex organizational issues.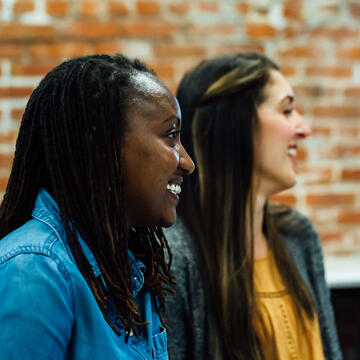 Company List
Bank of America, San Francisco
Barefoot Spirit, Silicon Valley
Blue Umbrella, San Francisco
BruBroth, Marin
Checkbookio, San Francisco
Cloud Guide, Spain
Delta Dental, San Francisco
EVAOS, Silicon Valley
Francis Ford Coppola Winery, Napa
Gartner Consulting, San Francisco
Golden Spear, San Francisco
Honour Mark Retail, San Francisco
HP printers-Hewlett Packard, Silicon Valley
Kintone, San Francisco
Kwik, San Francisco
Maison De Monaco, San Francisco
Nimble Consulting, San Francisco
One Market Restaurant, San Francisco
RocketSpace, San Francisco
San Francisco Giants Gotham Club, San Francisco
Sheraton Palace Hotel, San Francisco
Snapcheck, San Francisco
Spa Radiance Medical, San Francisco
Trinchero Vineyards-Sutter Home, Napa
West Summit Capital, Silicon Valley
Wine Shop at Home, Napa
Women Funding Network, San Francisco
Yoga Garden, San Francisco
Malloy Group for Organizational Science Consulting
Thomas Maier, PhD, Executive Director
101 Howard Street, Suite 500
San Francisco, CA 94105
Courtney Masterson, PhD, Director
101 Howard Street, Suite 500
San Francisco, CA 94105