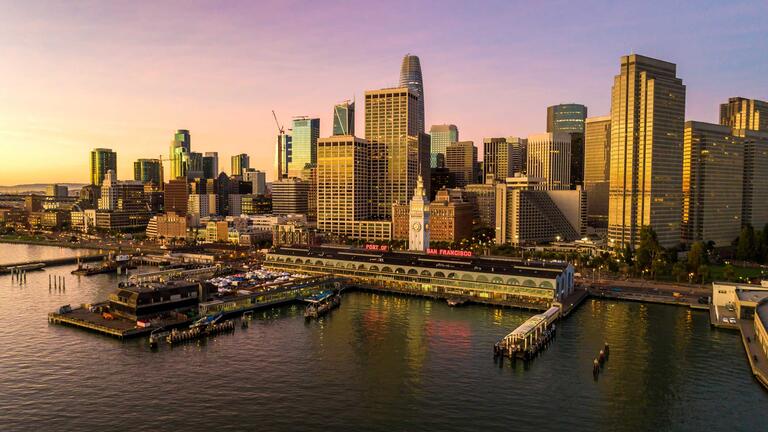 Business Administration - Full-Time, MBA
Customer Success Management
School of Management
The USF Customer Success Management CAP is an academic program focused on the rapidly growing CSM profession. Through coursework, company visits, workshops, and industry consulting projects, this Career Accelerator Platform prepares students for a variety of customer-centric roles within the technology industry.
Information for Students
Required Three Classes
Customer Success Management and SaaS
Predictive Analytics
Marketing Research Methods
CAP-Focus Classes 
For Students Interested in Careers in Customer Success Management
---
Customer Success Management
Product Management
Operations Analysis
Customer Experience Management
Customer Insights Analysis
Account Management
CAP Overview
Students in the Customer Success Management (CSM) CAP develop the skills, attitudes, and perspectives needed to become trusted business advisors, effective business analysts, and valuable partners and consultants, with a focus on customer-facing activities, processes, and data.
CSM students and graduates work to drive customer retention and loyalty through operational, product, and process improvement.  Because of USF's location and connections within the Bay Area's dynamic tech industry, the CSM CAP places a special focus on technology companies with subscription-based business models.
These companies must systematically monitor, understand, and improve their customers' experience in order to (a) profitably retain customers; (b) develop referenceable customer success stories; and (c) increase revenues through account growth and new customer acquisition. Students and graduates from the CSM CAP understand how important all of this is – and how to help make it happen.
Faculty
Professor Vijay Mehrotra serves as a professor of Business Analytics at the University of San Francisco, where he has recently developed an innovative module for his MBA students that is focused on Customer Success Management (the first such academic program in the world).
CSM Student Consulting Projects
Customer Success Management Student Consulting Projects provide value for both the students in this CAP and for the companies that they work with.  Past projects have included analysis of customer churn data, examination of Net Promoter Score trends and drivers, and evaluation of customer profitability and product usage patterns. Projects have come from large organizations (including McKesson, Charles Schwab, and Sage/Intacct) and also from mid- and early-stage companies.
Project Cycle Example 
"Pitch Presentations" From Clients
February 4–15
Students Assigned to Teams and Clients
February 18
Project Kickoff Meetings
February 19–25
Statement of Work Approved by Clients and Professor
March 1
Weekly Project Status Meetings (with Professor) and Check-Ins (with Lead Client Contact)
March 1 – May 3
Mid-Project Status Presentation to Clients Client Feedback to Project Teams
April 1–5
Final Presentations to Clients
May 13–17
Additional Student Project Opportunities
The CSM program also has MBA students working on Innovation Projects throughout the year. Please check with Professor Mehrotra (vmehrotra@usfca.edu) if interested in exploring other possibilities.
Company Participation FAQs
Each client company is required to designate a primary Point of Contact (POC) for the project.  The POC will work with the project team to determine who is needed for the project kick-off meeting and for the final project presentation and to coordinate other activities (most notably data delivery and quick feedback on preliminary results).  An important part of our process is teaching the students to respect their client's time and efficiently collaborate with the POC.

Except for occasional meetings, the bulk of the project work will take place at the USF Campus in downtown San Francisco.

Our students and faculty take client confidentiality very seriously.  If needed, we will usually be happy to sign non-disclosure documents (and can provide examples from past projects if needed).

Our teams work diligently with clients to ensure that results, knowledge, and recommendations are successfully transferred to the client organization.  In some cases, students are hired as interns by their clients to continue the project work or to build on their project experience to tackle other challenges.

We are happy to discuss possibilities with you.  Please contact Professor Vijay Mehrotra (vmehrotra@usfca.edu) with any questions that you might have.