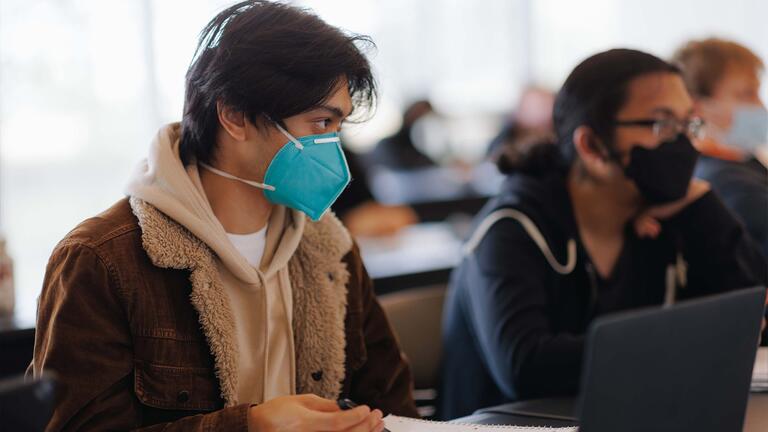 Finance is the rare major that sets you apart from similar degrees while also providing employment opportunities across a wide spectrum of fields. Two major career fields are Financial Services and Corporate Finance.
Not only does a finance degree from USF confirm you as employable in roles across the business sector, but it also opens doors to industries that traditionally have nothing to do with finance.
Consider this: every type of business, from your local bookstore to Amazon itself, needs to have at least one employee who understands how money works and moves in an economy.
With a finance degree from USF, that one employee might well be you.
USF taught me that being successful is not only about being 'book smart,' but also about being 'street smart.' I think that to thrive in your career, you need to have a good balance between the two. It is just as important to be an expert in your field as it is to be able to confidently present your findings in that field."
Nashiya Moosa '16
Employers
A selection of companies and organizations that Finance alumni are working for.
Accenture
AuditBoard
BlackRock
BNY Mellon
Chequers Financial Management
China Minsheng Bank
Drip Capital
Enterprise Holdings
First Republic Bank
Franklin Templeton Investments
JPMorgan Chase & Co.
Key Banc Capital Markets
Lucas Film
Merrill Lynch Wealth Management
Oracle
Silicon Valley Bank
Squar Milner
United Airlines
Veritas Investments, Inc
Walt Disney Company
Job Titles
Auditor
Business Development Rep.
Central Buyer
Corporate Analyst
Corporate Venture Capital Analyst
Equity Research Analyst
Financial Advisor
Financial Analyst
Financial Consultant
Investment Banking Analyst
Investment Operations Associate
Operations Manager
Portfolio Analyst
Relationship Manager
Sales Development Rep
Wealth Management Associate