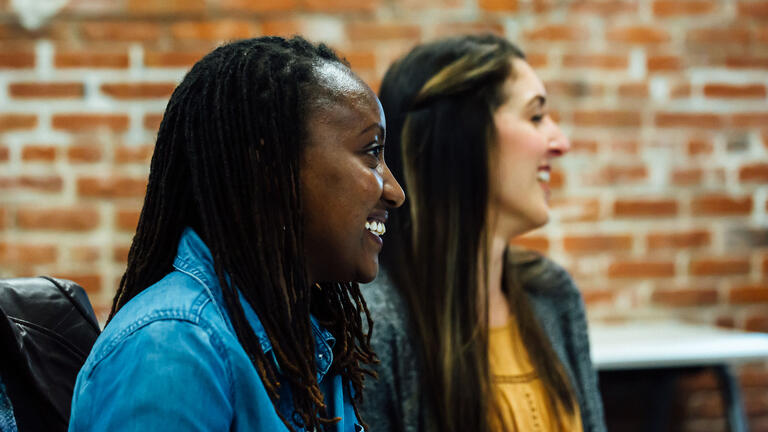 Business Administration - Executive, MBA
Scholarships & Tuition
School of Management
Tuition estimates are based on the number of units required by each program and may vary according to the number of classes in which a student is enrolled. The Executive MBA program is a cohort-based model in which all students in the cohort enroll in the same set of courses each semester. All tuition rates are subject to change.
All-Inclusive Tuition Includes
Meals
Parking downtown on class days
Networking events
International trip for Global Business Practicum *
Membership to the Koret Health and Recreation Center
* Students are responsible for the cost of international airfare to/from the destination and meals not listed in the travel itinerary.
Official Rate Page of Tuition and Fees for Graduates
Executive, MBA Specific Scholarships
The USF School of Management offers a number of partial-tuition scholarships to its MBA applicants. Please complete the scholarship statement portion of your application and address your unique qualifications for these awards.
For more information, please contact us at (415) 422-2715 or emba@usfca.edu
Ernest and Scharleen Colant Endowed Scholarship
This scholarship was established by Ernest and Scharleen Colant, who were members of the Rotary Club of San Francisco. This scholarship is awarded to an incoming Full-Time, Part-Time, or Executive MBA student that graduated from a San Francisco high school and is employed by an academic institution or not-for-profit organization. Once selected, scholarship recipient(s) are required to attend a meeting of the SF Rotary Club and provide future updates of their studies.
Hothem Esposito Scholarship
The Hothem Esposito Scholarship is based on both merit and financial need, with a preference given to women pursuing careers in management and leadership who will help to shape a more just and humane world without gender bias.
Laura D. Sypin Memorial Scholarship
The Laura D. Sypin Memorial Scholarship is awarded to a female MBA student who is currently employed or who wishes to re-enter the workplace by earning an MBA degree. The USF School of Management is an advocate for women in business, please describe how an MBA will impact not just you but other women looking to enhance their careers.
Richard Puntillo First Generation Scholarship
Established by a generous donation from Richard D. Puntillo, Professor Emeritus, an expert witness in numerous litigation matters involving initial public offerings (IPOs), mergers and acquisitions (M&A) transactions, venture capital, and private equity deals. Professor Puntillo used his personal experiences when teaching corporate financial decision making, giving his students the opportunity and financial tools to become more successful, responsible business professionals. The Richard Puntillo First Generation Scholarship is awarded to an MBA student who is in the first generation of his or her family to attend college, with priority given to students who completed their undergraduate business education at USF.
Merit Scholarships
Merit scholarships are awarded to students who have demonstrated superior academic and/or professional achievements, and outstanding talent or commitment to extracurricular activities, community service, leadership, entrepreneurship. Merit Scholars should also fully embody the USF mission to change the world for the better. The University of San Francisco School of Management greatly values diversity and offers merit scholarships to applicants from regions and countries around the globe that embrace regular interaction with different cultures and societies.