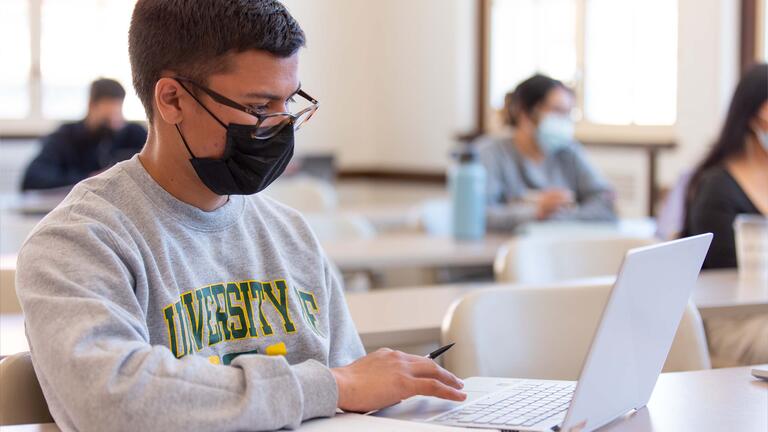 International Business, BSBA
Faculty
Full-Time Faculty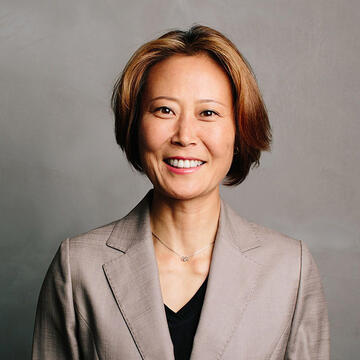 Malloy Hall 220
Professor Sun-Young Park draws from her extensive academic and professional expertise in strategy, corporate social responsibility, branding, and marketing. She strives to help her students develop and practice more sustainable business models.
As a former management consultant for a leading multinational firm, Dr. Park has advised global companies and national government agencies in both the Asia Pacific and U.S. Additionally, she produced financial and marketing assessment reports to...
Education
:
PhD, Texas A&M University, College Station, Texas
MPA. University of Hawaii at Manoa, Honolulu, Hawaii
BA, Ewha Woman's University, Seoul, Korea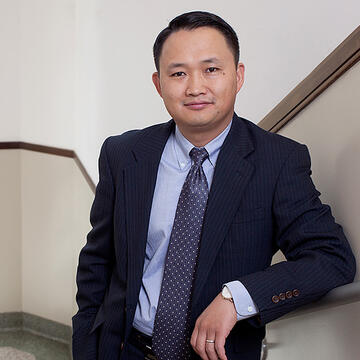 Malloy Hall, Room 216
Dr. Liang Wang's cross-disciplinary research encompasses entrepreneurship, innovation, and global strategy, with a focus on emerging markets. His work appears in leading academic outlets such as the Academy of Management Journal, Strategic Management Journal, Entrepreneurship Theory and Practice, and Journal of World Business, among others. He has co-edited the Journal of Business Ethics special issue "Co-evolution of Strategy, Innovation and Ethics," Multinational Business Review special issue...
Education
:
PhD, Policy/Strategic Management, Schulich School of Business, York University, Canada
MA, Economics, School of Economics, Peking University, China
BA, Economics, School of Economics, Peking...
Expertise
:
New venture creation/growth
Industry cluster
Emerging market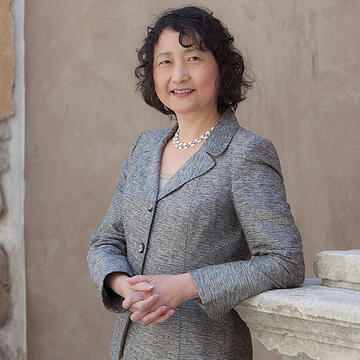 Malloy Hall, Room 241
Professor Xiaohua Yang teaches international business and is the founding director of the China Business Studies Initiative in the School of Management at the USF. She specializes in the internationalization of Chinese firms, MNE corporate social responsibility and sustainable development, international R&D strategic alliances, and foreign market entry strategies. She has taught and lectured in the USA, Australia, China, Taiwan, and Europe, and is a recipient of multiple Best Paper Awards from...
Education
:
Ph.D., International Business/Strategic Management, School of Business, University of Kansas
M.S., College of Business Administration, Iowa State University
B.A., Shanghai University of...
Part-Time Faculty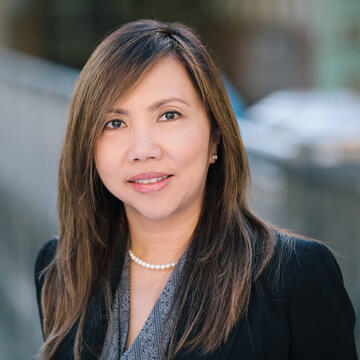 Vivian Faustino specializes in international business, entrepreneurship, and international marketing. She has 20 years of banking and consulting experience in Asia and North America and has served in senior management positions in various financial institutions.
Passionate about education that is accessible and inclusive, Vivian dedicated her advocacy work in teaching at refugee camps across the world through Jesuit Worldwide Learning. She also founded the Center for Entrepreneurship and...
Education
:
Columbia University,  Ed.D, in progress 
Ateneo de Manila University, MBA
University of Santo Tomas, BS Economics
Expertise
:
International business
Entrepreneurship
Marketing
Banking and finance