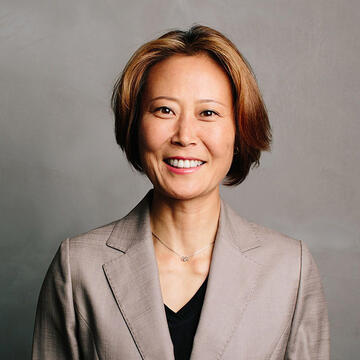 Biography
Professor Sun-Young Park draws from her extensive academic and professional expertise in strategy, corporate social responsibility, branding, and marketing. She strives to help her students develop and practice more sustainable business models.
As a former management consultant for a leading multinational firm, Dr. Park has advised global companies and national government agencies in both the Asia Pacific and U.S. Additionally, she produced financial and marketing assessment reports to evaluate Texas State agencies' marketing programs. Most recently, she has examined the impact of disruptive innovation on community, strategic bridging as a viable collaboration model, and the role and mechanism of corporate social responsibility activities within firms.
Dr. Park enjoys exercising and learning about the workings of the brain and mind.
Appointments
Chair, Peer Review Committee
Co-Chair, Diversity, Inclusion and Equity Committee
Executive Board Member of China Business Studies Initiative (CBSI)
Program Manager of International Student Ambassador Program (ISAP)
Mentor to students and professionals at international innovation hackathon events
Business Expert Judge for Korea-America Student Conference
Education
PhD, Texas A&M University, College Station, Texas
MPA. University of Hawaii at Manoa, Honolulu, Hawaii
BA, Ewha Woman's University, Seoul, Korea
Awards & Distinctions
Outstanding Research Award, USF School of Management, 2011, 2013 

Nominated for Academic Excellence Award and USF Jesuit Award by MBA Program, 2012

The Best Paper Award, Asia Pacific Tourism Research Forum, 2005

John Crompton Award, Texas A&M University, 2005