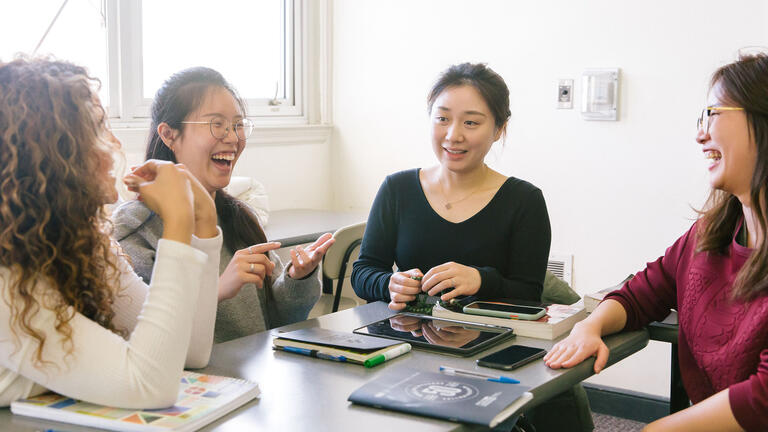 Organization Development, MS
Career Paths
The skills you gain with an MS in Organization Development can take your career in any direction you choose. Our alumni have gone on to work in many leadership positions, including Senior Manager of Program Implementation, Operations Manager, Director of Recruiting and Development, and HR Business Partner.
Industry
Our students come from fields beyond human resources and consulting, and many fill leadership positions in fields like health care, public services, and technology.
Consulting / Financial Services: 14%
Nonprofit & Public Services: 23%
Healthcare: 21%
Technology: (Internet Services, Retail, Telecommunications) 34%
Other (Real Estate, Retail): 3%
Job Functions
Based on graduates from the Class of 2021 who found full-time roles, launched a company, or returned to a family business.
Consulting: 9%
Human Resources: 47%
General Management: 9%
Operations / Logistics: 16%
Marketing & Sales: 7%
Other: 11%
Average Base Salary
$130,404
Average starting salary reported by students (Class of 2021)
Employers
Amazon
Apple 
Chan Zuckerberg Initiative
Dropbox
Genentech
Google 
Headspace Health
LinkedIn
Netflix 
Propeller
Job Titles
Business Readiness Leader
Consultant, Senior
Chief People Officer
Curriculum Developer
Chief of Staff
Director of Organizational Development and Communications
Human Resources Business Partner 
Recruiter / Technical Recruiter, Senior
Talent Development Partner, Senior
Workforce & Effectiveness Consultant