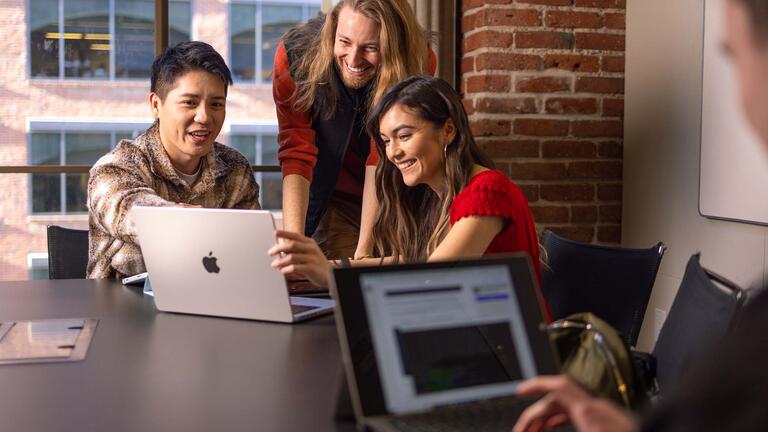 Entrepreneurship & Innovation, MS
Internships
Gain professional experience while taking the MSEI 510 Organizational Practicum course. Work on a range of projects from product development to social media marketing campaigns to sales support and more. Learn the culture of business and innovation in Silicon Valley and enhance your professional networks. Turn that experience into applied learning through practicum coursework, faculty guidance, and project coaching.
I worked as a marketing intern for Fortinet as part of the arranged internship program. Through that experience, I was able to see the real-life applications of the curriculum, learn about the cybersecurity industry. The internship enabled me to pivot my career. I now support the creative services team in advertising for the their cybersecurity products and solutions."
Arren Yan '18
Internship Companies
A partial list:
Need a Student Intern?
If your organization would benefit from having a highly creative and capable USF MSEI student contribute to your organization, please contact the MSEI Program Director John Coughlan at jcoughlan@usfca.edu to discuss potential collaboration.