Research
USF's Venture Capitalist Survey Points to Investor Confidence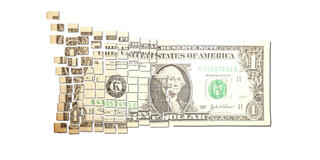 Silicon Valley venture capitalists are more optimistic in the economy than they have been at anytime since before the Great Recession, according to a new USF survey.
Venture capitalists registered a 4.03 on a confidence scale of one-to-five (five indicating high confidence) for the first three months of 2014. Many cited a strong market for initial public offerings (when a company is listed on a stock exchange) and technology innovations in cloud computing, mobile phones, and big data, for their rosy outlook.
Historic improvement
Up from 3.94 points at the end of 2013, the index's positive trend stretches over more than two years now — the longest climb in the Silicon Valley Venture Capital Confidence Index's10-year history.
"Barring an unexpected shock from public policy or international politics, the natural forces of entrepreneurship and innovation in the supportive Silicon Valley ecosystem should continue to support new venture formation, new transformative innovations, and broad economic growth," said Mark Cannice, the survey's author and chair and professor of entrepreneurship and innovation at USF's School of Management.
31 venture capitalists
The quarterly survey of 31 San Francisco Bay Area venture capitalists is often cited in the Wall Street Journal and other media outlets. It provides unique quantitative and qualitative trend data and analysis about venture capitalists' confidence in the future of entrepreneurial investment in Silicon Valley.
Know someone with a powerful USF story? Let us know! usfnews@usfca.edu | Twitter @usfca