San Francisco Advantage
USF Test Drives Tesla Model S at Sonoma Raceway
School of Management Alumni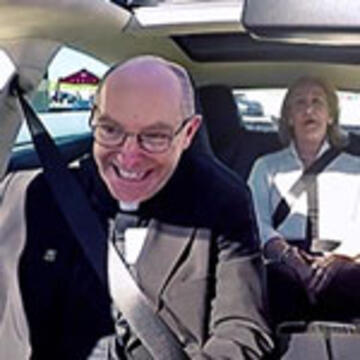 The USF School of Management's Dean, faculty, students and alumni experienced the stealth of the new Tesla Model S as it went from zero to 60 mph in 3.2 seconds at the Sonoma Raceway in February. The USF alumni event provided attendants with the opportunity to go for a ride in the Model S as well as reconnect with old friends and learn about what is happening at the school they once called home. University President Rev. J. Fitzgerald opened the morning by sharing with guests USF's goal to incorporate the theme of sustainability into the school's educational strategy more strongly, and to create an innovative campus for future students. "We've never been better at this school," President Fitzgerald said. "We are currently planning on creating a fuel cell on the main campus as well as incorporating the idea of sustainability into every academic program. We have such bright and ethical students and we want them to be business as well as environmentally smart."
Tesla famously shares the University of San Francisco's goals of sustainability and innovation. Fittingly, the main topic of conversation at the alumni event was the impressive speed of the Tesla Model S, one of the most innovative electric cars to date, which friends and family of the USF community were lucky enough to not only witness but personally experience. Guests waited in line to ride in the Model S, some coming back multiple times, and anticipated the rush of going from zero to 60 mph in mere seconds. (Watch the wonderful video here.)
In addition to the thrill of riding in the Model S and hearing about the future of USF, at the heart of the Sonoma Raceway gathering was the celebration of being part of a close-knit community. Joanne Escobar, Master of Science in Organization Development '97, remembers feeling at home as a graduate student.
I love getting the chance to meet other Dons. That's what I remember from my time at USF: the sense of being a part of a diverse community that truly cares about and supports each other," Escobar said.
I'm proud to see how we are educating people to change the world. It's such a pleasure to see all kinds of different people come through this school, and to see them continuing to be part of the community at events like these," Thomas Malloy, the Chairman of the Board of Trustees at USF said.
Are you an alumnus or alumna and interested in joining in the fun? Sign up for our mailing list and take a look at future events here.