Passion for Justice
Students Help Build a House for Humanity
They work with professor on affordable housing in San Francisco
Ryan Futagaki '24 had never worn a hard hat or safety goggles. But he got up at 6 a.m. Sept. 22 and  took a bus to Diamond Heights to help rebuild a house.
Futagaki was one of 18 students who joined Professor Dave Griffis on the Habitat for Humanity project.
Many of the students were Habitat first-timers. Not Griffis. For more than a decade, he has invited students to join him on these projects.
"Extra credit was offered, but that wasn't my main motivation for doing it," said Futagaki, a finance major. "Professor Griffis is just a great person, and I knew he would be there to motivate us."
Futagaki, who installed hinges and hammered ceiling panels, was surprised to learn that the house was being turned into living space for eight families, something he feels is important in San Francisco, where there is a shortage of affordable housing.
Val Lam '24, a business management major, also hadn't done construction work before. She's glad she volunteered on the project.
"I wanted to go to USF because of its values, and I wanted to be given opportunities to show up for other people in my community," she said.
Once finished, the house will be offered in a lottery by Habitat. People who haven't been able to purchase a home may apply for one of the eight spaces in the building.
Griffis, who graduated from USF in 1988 and earned a JD from USF School of Law in 1992, is a retired police officer. He teaches business law in the School of Management.
"I'm inspired by my students," Griffis said. "We were putting in electrical boxes. We were putting in the side panels for flooring. We were moving a lot of stuff around after a lumber delivery arrived. There were blisters to be had by all."
Image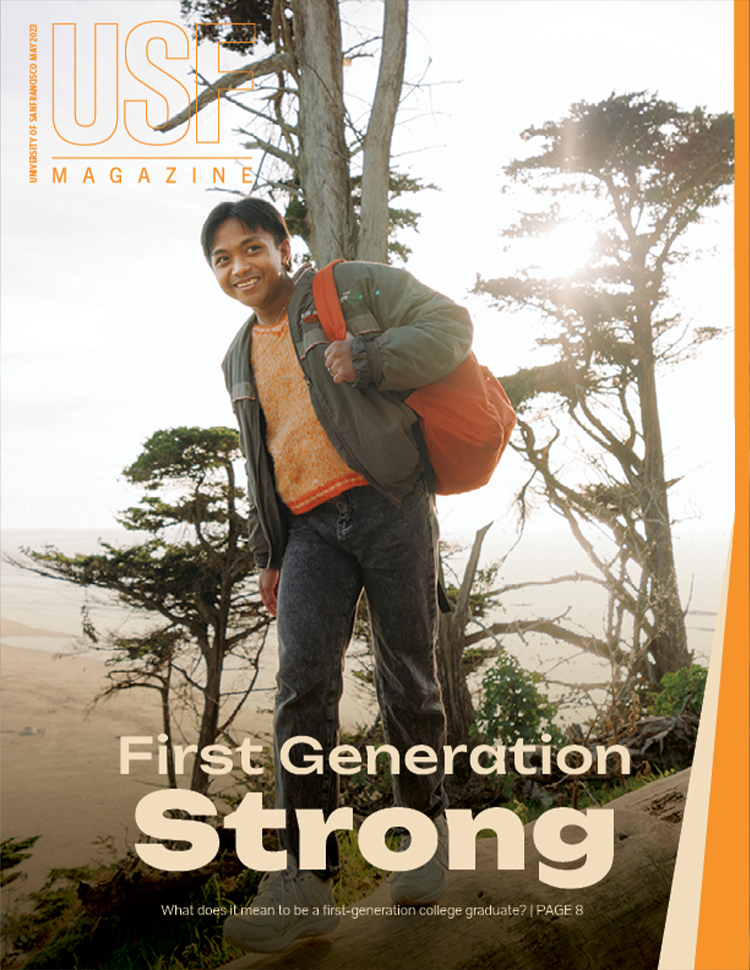 Featured in USF Magazine
This USF News story was published in USF Magazine, where you can find feature stories about university life, alumni Class Notes, and information about events at USF.