Ker Gibbs Appointed Executive-In-Residence of USF's China Business Studies Initiative
Biography
Image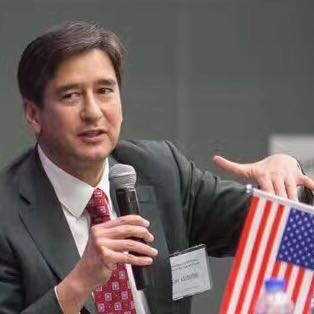 Ker Gibbs has served in executive and board level positions with public and privately held companies. He was most recently the President of the American Chamber of Commerce in Shanghai, where he focused on US-China relations and business issues facing American companies operating in Asia. Mr. Gibbs has lived in Asia for more than two decades and is a Mandarin speaker.
In the 1990s Mr. Gibbs worked for the Boston Consulting Group in Shanghai and San Francisco. Since then he has split his time between Asia and Silicon Valley, serving in executive positions with Apple, Disney, and high-growth Internet businesses. He moved to Shanghai in 2002 as head of Asia Pacific for a Nasdaq-listed network security company that was acquired by McAfee. His career in high tech led him to banking, where he became head of technology and media in greater China for HSBC. As an investment banker he advised at the board and C-level at Alibaba, Baidu, and other firms engaged in mergers and cross-border transactions.
From banking Mr. Gibbs moved to direct investments. He was a founding investor in the Crystal Orange Hotel Group, helping grow the company to 130 properties and 1,500 employees in China. He also led successful investments in e-commerce, real estate, and medical technology companies.
Before his appointment as president, Mr. Gibbs served on the Board of Governors of the American Chamber of Commerce in Shanghai for four years, including two years as chairman. He sat on the audit committee, finance committee, and the compensation committee. Other board roles include tech/social media companies MyETone and the Asia joint venture of NBC. He served on the board of the United Way in China, a joint venture with Shanghai Charity Foundation. Currently, he sits on the Advisory Board of the Jiaotong University business school and is an Economic and Technology Consultant to the Wuxi Municipal Government in China. He is also an Executive in Residence with the China Business Studies Initiative at the University of San Francisco and a member of the National Committee on US-China Relations.
He is an op-ed contributor to the Wall Street Journal, South China Morning Post, and other publications. Ker Gibbs holds a BA in economics from UCLA and an MBA from the Haas School of Business at UC Berkeley. He lives in San Francisco and Shanghai.