Faculty & Staff Achievements
Charles T. Moses Named Dean of School of Management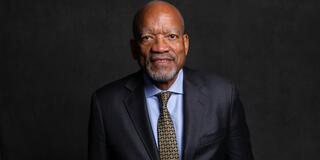 During his time as interim dean, he worked on the fall 2020 launch of two new academic programs: an undergraduate business analytics program and a graduate marketing intelligence program. He is now spearheading the school's business reaccreditation initiative.
"Dean Moses has demonstrated strong collegiality with his colleagues on the university's leadership team, and we have certainly benefited from his thoughtfulness and enthusiasm," said Tyrone Cannon, interim provost and vice president of academic affairs.
Before joining USF, Moses held business deanships at Austin Peay State University and Clark Atlanta University, as well as at the University of Limpopo (Edupark) in South Africa. He was also the director of the Accelerated Management Program at Stillman College in Tuscaloosa, Alabama. In addition, he served as a cabinet-level adviser to New York Gov. Mario Cuomo and was an award-winning business reporter and editor with Newsday in New York City.
Moses holds a bachelor of science in psychology from Howard University, an MBA in management from Baruch College, and a doctorate in management from Case Western Reserve University's Weatherhead School of Management. He served as a Fulbright Fellow at the University of the West Indies, as well as on boards and advisory councils including the National Issues Forum Institute, Special Olympics New Jersey (Governance Committee), and the Fulbright Association Georgia Chapter.
"Our challenge," said Moses, "is to continue developing cutting-edge academic programs and strengthening our ties to businesses in the Bay Area and beyond."
Image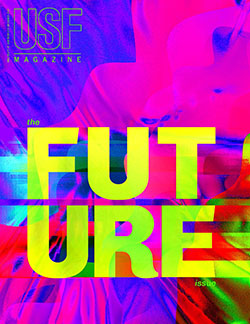 Featured in
USF Magazine
This USF News story was published in USF Magazine, where you can find feature stories about university life, alumni Class Notes, and information about events at USF.