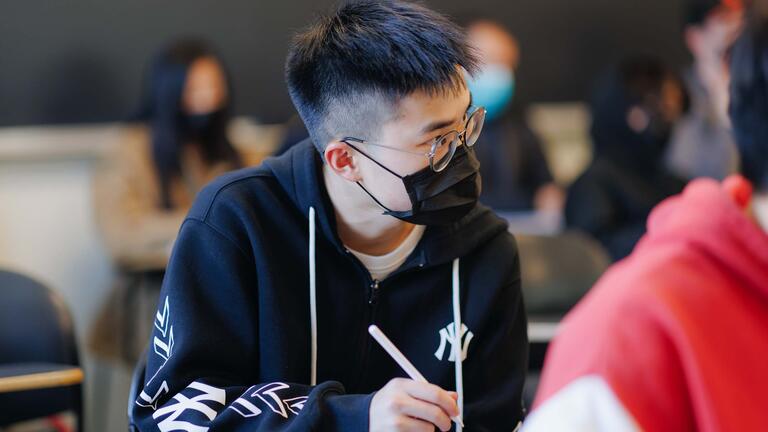 Honors Program for Business Majors
McLaren Undergraduate School of Management
The Honors Program for undergraduate students is designed to recognize academically successful undergraduate students in the School of Management and bring students together for an enriched and elevated learning experience.
The Honors Program develops the whole person through social, professional, academic, and service opportunities both inside and outside of the classroom and gives students the opportunity to carry out USF's Jesuit Catholic values at the university and on their professional paths. Students selected for the program take Honors business core courses and also participate in supplemental experiences such as:
Experiential learning and industry tours at top organizations like Facebook, Pinterest, Avaya, and Autodesk
Networking opportunities through guest speaker series and alumni workshops and events
Professional development opportunities at conferences and national competitions
Service activities and student-led retreats
Being a part of the Honors Program has excelled my professional and academic career. I feel more prepared for the business world after I graduate from because of the many experiences that challenged me in and out of the classroom."
Kenneth Cacacho '21 Entrepreneurship and Innovation
What Does the Program Offer Me?
By connecting with Honors Program alumni and business professionals, the program helps launch your career after graduation. Additionally, honors students benefit from small classes with access to high-quality professors and priority class registration. Upon fulfilling the Honors Program requirements, students will receive special sashes for graduation and will be identified as a School of Management Honors Program Scholar on their transcripts.
Who Can Apply?
High-achieving students will be invited to apply to the Honors Program in the Spring semester of their first year. For more information, please contact the Program Director.
Honors Program for Business Majors
Ryan Langan, Associate Professor and SOM Honors Program Director