This is an intermediate-level course for customer success managers (CSMs). It expands upon the core knowledge of customer success management best practices and strategies laid out in the CCSM Level I Course and focuses on refining your ability to effectively manage internal relationships and a growing portfolio of accounts.
General Course Outcomes
Attendees will have a clear understanding of how to set good objectives to improve execution success.
Develop a stronger understanding of the purpose and application of health scores.
Learn customer-centric approaches to upsell and renewal strategy.
Attendees will be able to identify the importance and differentiation between the pre-and post-sales team's impact on the overall customer journey.
Course Date (12 Week Course)
Sept. 14 – Dec. 14, 2023
Sample Schedule Topics
Weeks
Topics
Weeks 1 - 5
Introduction
Setting SMARTer Objectives
Maximizing Proactive Engagements
Assessing and Managing Customer Health
Identifying and Managing Risk
Weeks 6 - 9
Managing Bugs, Feature Requests, & Workarounds
Responding to Customer Feedback
Learning from Churn
Creating & Managing Customer Advocacy
Weeks 10 - 13
Increasing Upsells & Expansion
Managing Retention & Driving Renewals
Cultivating Key Internal Relationships
Aligning & communicating Effectively with Sales
Instructor
Image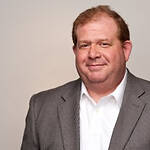 Andrew Marks
Co-Founder, COO & CPO SuccessHACKER
Andrew Marks has spent 25+ years in high tech, mostly building highly effective post-sales organizations that drive customer lifetime value and improved customer satisfaction. Since founding SuccessHACKER, Andrew has spent a good portion of his time matching people to Customer Success roles from individual contributors to senior executives.
Costs
Course: US $1,695 per level
USF Students, Alumni, and Staff: US $1,186 (30% Discount) per level
Reach out to executiveimmersion@usfca.edu to get your promotion code.
Discounted pricing also available for groups greater than 3 people.
For more information email coaches@successcoaching.co.
All participants are required to participate in the program in its entirety and adhere to a professional code of conduct.
101 Howard Street, Suite 100
San Francisco, CA 94105