This is an introductory certification course for customer success managers (CSMs) and customer success professionals. The course covers the foundational best practices that drive the most effective customer success organizations.
General Course Outcomes
Develop a clear understanding of the importance of customer success in an organization's success as well as the role of a customer success manager in the process.
Attendees will learn about the concept of journey planning and how a success plan can be used to illustrate the different milestones within the customer journey
Learn a structured approach on how to establish relationships with existing customers.
Establish storytelling and active listening techniques to learn and engage with the customers in strategic conversations to deliver better business outcomes.
An introduction to the methods used to calculate and measure the metrics of effectiveness within the customer success industry
Who Should Enroll
Jumpstart your career as a Customer Success professional with CCSM Level 1, perfect for first-time job seekers, career changers, new CSMs, and customer-facing pros. Master a proven Customer Success playbook to elevate customer experiences, boost retention, and grow revenue.
Fantastic CSM Certification! The Certified Customer Success Manager (CCSM) Level 1 Program is a great introduction to the Customer Success Industry."
Patrick Sanders Docebo, Customer Success Manager
Course Date (12 Week Course)
Sept. 14 – Dec. 14, 2023
Sample Schedule Topics
Weeks
Topics
Weeks 1 - 5
Introduction
Mastering Customer Success Key Concepts
Thinking like a Customer
Designing for Onboarding Success
Building Account Success
Weeks 6 - 9
Delivering Impactful Business Reviews
Re-engaging Disengaged Customers
Managing Account Relationships
Applying a Consultative Approach
Weeks 10 - 13
Driving Disciplined Execution
Navigating Internal and External Escalations
Handling Tricky Customers
Understanding Customer Success Metrics
Instructor
Image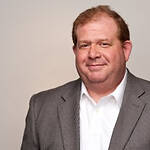 Andrew Marks
Co-Founder, COO & CPO SuccessHACKER
Andrew Marks has spent 25+ years in high tech, mostly building highly effective post-sales organizations that drive customer lifetime value and improved customer satisfaction. Since founding SuccessHACKER, Andrew has spent a good portion of his time matching people to Customer Success roles from individual contributors to senior executives.
Costs
Course: US $1,695 per level
USF Students, Alumni, and Staff: US $1,186 (30% Discount) per level
Reach out to executiveimmersion@usfca.edu to get your promotion code.
Discounted pricing also available for groups greater than 3 people.
For more information email coaches@successcoaching.co.
All participants are required to participate in the program in its entirety and adhere to a professional code of conduct.
101 Howard Street, Suite 100
San Francisco, CA 94105