Passion for Justice
Warm Wishes!
Professor David Griffis and his BUS 301 class partnered with the Bay area non-profit Warm Wishes, in its annual tradition to celebrate the season of giving.
Image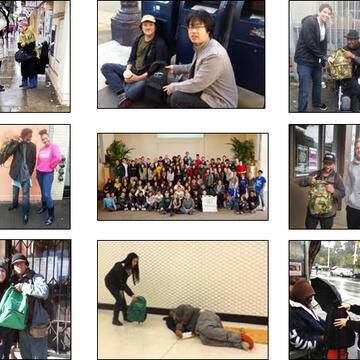 The December 2012 Warm Wishes Backpack campaign was a huge success!
The group distributed 5000 backpacks filled with warm socks, a winter cap & scarf, wool gloves, a rain poncho and handmade Christmas card, into San Francisco and the Greater Bay Area, in an effort to share with those less fortunate and celebrate the human spirit.
One of the Warm Wishes recipients, Mark-from Haight Street, requested that student Philip Malone Kernan sign his shawl to capture the moment. As we wrap up this holiday season, let us remember,
"It's not what you have at the end of the day, it's what you've shared along the way that counts" (as quoted by Professor Emeritus, Eamonn Barrett)