Equipped to Lead and Succeed
What's Better than Tony's Pizza in North Beach?
Having them host your alumni event and making your own pizza of course!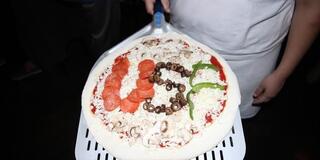 The University of San Francisco School of Management recently hosted a fun-filled "Pizza-Making Appreciation Dinner" for USF School of Management's Alumni Ambassadors at Tony's pizza of North Beach. Alumni, Student Ambassadors and several faculty filled the iconic restaurant, named after the 11-time World Pizza Champion, Tony Gemignani.
Everyone enjoyed several pickings from their Italian dinner menu made with ingredients imported from Napoli, the pizza capital of the world. The fun didn't end there… guests were able to learn a thing or two about making the perfect pizza from head chef, Laura Meyer (pictured below) followed by a pizza making contest. Meyer herself has won two international competitions--the 2013 World Pizza Championship in Parma, Italy and the 2014 International Pizza Expo in Las Vegas.
Image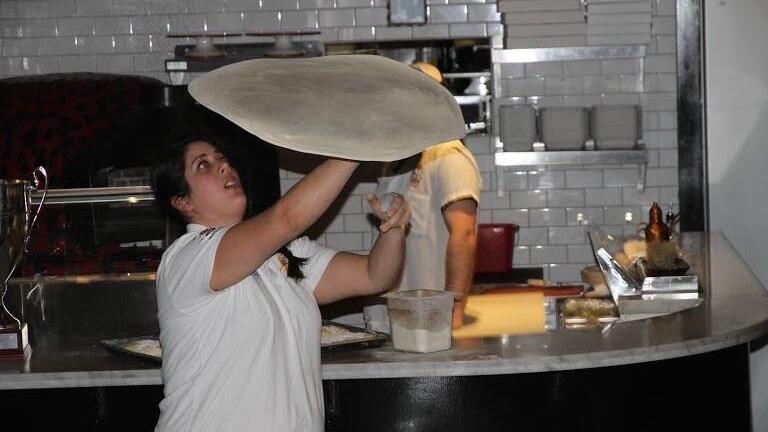 This unique alumni event was hosted to thank alumni and students who volunteer their time to share their School of Management experience. Alumni included Erik Burd, MBA '14 and USF adjunct professor of business analytics. "I took an analytics class as a grad student and I'm teaching this semester." Burd has also volunteered and attended many alumni events. "They're a great opportunity to meet other alumni and network."
Image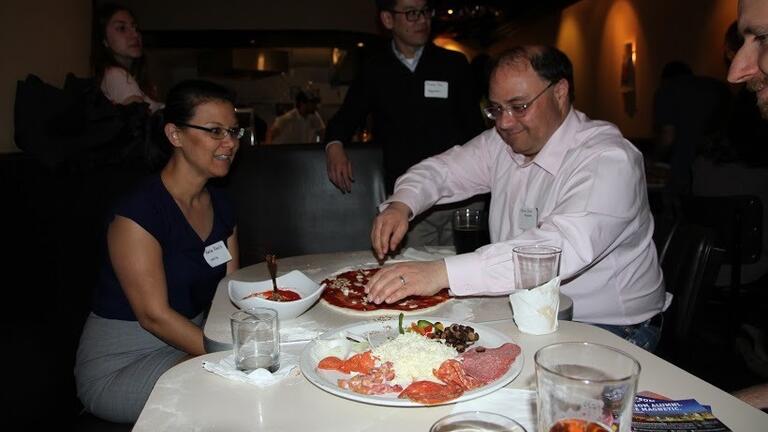 Burd assembles his team's pizza before entering it into the competition. "I make pizza at home a lot, so this was perfect for me." Despite not winning first place, Burd was still satisfied with his pizza making skills, "It was first place to me--it was made with love, and that's all that matters."
Image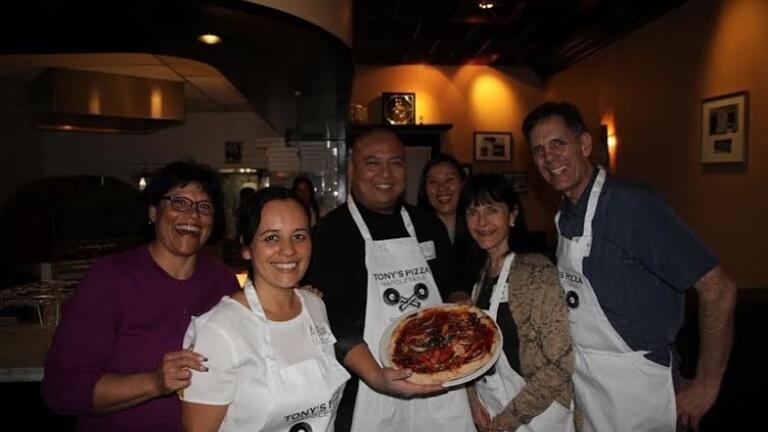 "The first event I went to was a luncheon a couple of weeks ago. I realized then that I really need to be more connected to the alumni network," said Marisol Kinoshita, MSOD '14 (pictured above second from the left) with her fellow first place teammates. "I really loved my program, I loved the subjects we covered, I made close friends with my cohort and I was able to realize during the program what I'm passionate about." As a new Alumni Ambassador, Kinoshita recommends other alumni come out, volunteer and connect, "It gives you a view into all the events you could be involved in. They put together great opportunities to network."
Image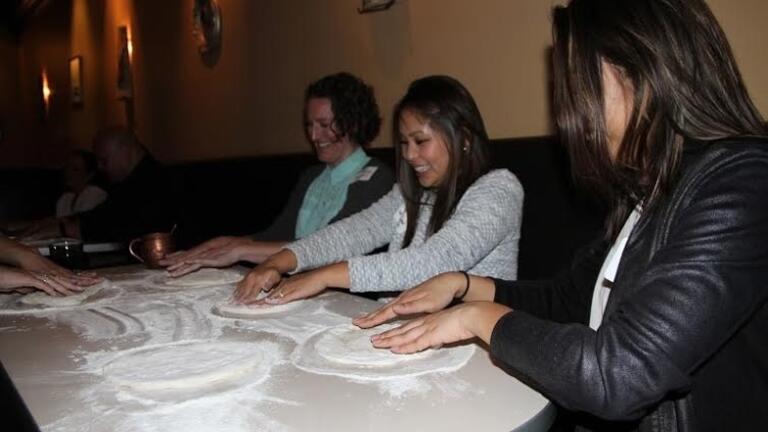 Natalie Kim, MBA '17 (middle, above) was one of the many Student Ambassadors who also attended hoping to network, make connections, and receive advice from her fellow students and alumni—and, possibly, potential employers." It's such a great experience because you get to hear other people's perspectives and learn about their journeys and what they're doing now," said Kim.
Image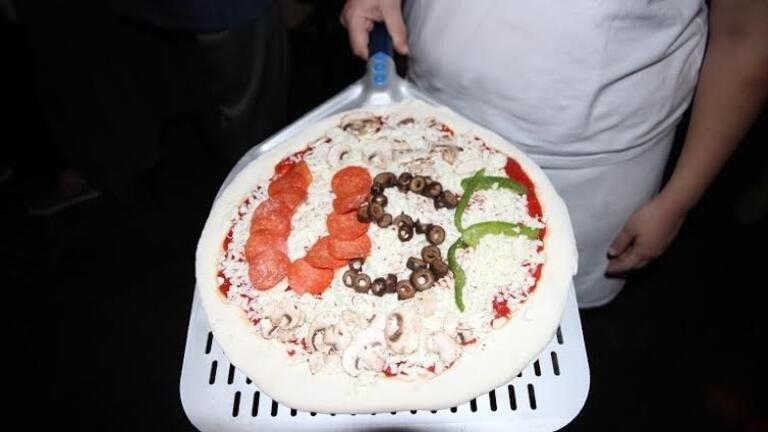 If you are an alumna/us of the School of Management and interested in getting involved with the university at a deeper level --you can! Register your interest to be an Alumni Ambassador.
Alumni Ambassadors are USF School of Management's most actively engaged and supportive alumni who volunteer as representatives, recruiters and spokespeople. As an ambassador, you can also host a Lunch & Learn for your company – you book the conference room, we send lunch and an admissions representative to present to your colleagues on USF School of Management's graduate degree programs.
The commitment is flexible and designed with busy professionals in mind. Please visit usfca.edu/management/alumni/ambassadors or email somalumni@usfca.edu to learn more about the Alumni Ambassador program.
By Brandi Licciardo